Heidelberg Catechism Poetry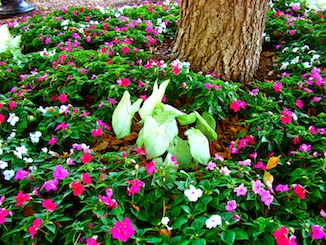 Heidelberg Catechism Poetry is a work of David L. Croft. Based upon the Heidelberg Catechism, the poetry is set into Lord's Days. As a work in progress, new poetry will continue to be added. At this time, thirty-four of the fifty-two Lord's Days have been completed.
Heidelberg Catechism Poetry

Study to shew thyself approved unto God, a workman that needeth not to be ashamed, rightly dividing the word of truth.

2 Timothy 2:15, KJV


Though never meant to replace Scripture, catechisms have been used by many churches to help, through a simple question and answer format, instruct their people in the basic doctrines of the Bible.
The Heidelberg Catechism was first published in 1536, in Heidelberg, Germany, and is still used today by many orthodox churches.
This Poetry is solely the work of David L. Croft, and represents many years and many hours of labor. David has the amazing ability to present poetically the truths taught in each of the Lord's Days in a succinct manner, holding closely to the Biblical truths taught in each question and answer. Be sure to keep your dictionary handy; it will be well worth your while to delve into the deeper meanings presented in each poem.
At this time, David has written poetry for the first twenty-five of the fifty-two Lord's Days, all of which will be included on this web site. Please remember that the poetry is copyright protected; if you would like to use it in your own works, please give credit to David as the author, with a link to this web site.
May you be as richly blessed as I am every time I read this Heidelberg Catechism Poetry.
God Bless You,
Linda Croft


Lord's Day 1

Lord's Day 2

Lord's Day 3

Lord's Day 4

Lord's Day 5

Lord's Day 6

Lord's Day 7

Lord's Day 8

Lord's Day 9

Lord's Day 10

Lord's Day 11

Lord's Day 12

Lord's Day 13

Lord's Day 14

Lord's Day 15

Lord's Day 16

Lord's Day 17

Lord's Day 18

Lord's Day 19

Lord's Day 20

Lord's Day 21

Lord's Day 22

Lord's Day 23

Lord's Day 24

Lord's Day 25

Lord's Day 26

Lord's Day 27

Lord's Day 28

Lord's Day 29

Lord's Day 30

Lord's Day 31

Lord's Day 32

Lord's Day 33

Lord's Day 34






Heidelberg Catechism Poetry

Poetry by David

Home



---
Build Your Own Web Site!
Devotional Reflections
from the Bible


Member of 5 Pillar Club
---
---