Lords Day 22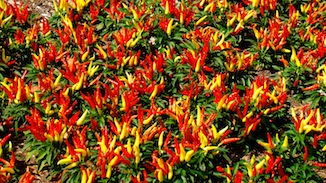 Beautifully penned by David Croft, this poetic version of Lords Day 22 of the Heidelberg Catechism addresses the comfort of our bodily resurrection, as well as the knowledge that we shall live forever!



Lords Day 22


What Creedal Comfort

What creedal comfort lies in this
That one-day shall our bodies raise?
Not just my soul shall enter bliss
To join the Lamb's eternal praise
But by the quick'ning pow'r of Christ
The fabric of this mortal tent
Wed to my soul in paradise
Shall dwell in days immortal spent

What grace adorns her, like a crown,
Who waits for everlasting life?
The Spirit's dowry wedding gown
Shall, to the Lamb's belovèd wife,
In glory clothe His blessèd queen
In regal splendor like the sun
Which Adam's race hath never seen
Who lives to praise her Holy One

July 22, 1996
Lords Day 22 Heidelberg Catechism Questions & Answers 57,58
© Copyright 1996 David L. Croft
Through the power of God, the Bible teaches that our physical bodies will be resurrected and changed into immortal bodies. How God makes that possible, we cannot even begin to imagine, but nothing is too hard for our Creator.


As we, as children of God, ponder the meaning of eternal life, we are overcome. Even the taste of heaven, which we receive in this life in our dear fellowship with our Lord, causes us to yearn and long for our everlasting home. Gone will be these bodies that are forever fighting their sin nature. No more will we wrestle with sin, for Christ will have vanquished sin forever! The sheer joy we feel in expectation of our eternal home is almost more than we can handle.
As the years pass, we can understand more and more the words of the Apostle Paul who faced that daily tension of loving to serve the Lord God on this earth while longing to reach heaven's shores and spend eternity with Christ.



This reminds me of a few lines from a very precious hymn. Speaking of the angels, it says:

But when I sing creation's story,
They will fold their wings.
For angels have never felt the joy
That our salvation brings.

Amen! So come quickly Lord Jesus!



---


Lords Day 22

Lords Day 23

Lords Day 21

Heidelberg Catechism Poetry

Home



---
Build Your Own Web Site!
Devotional Reflections
from the Bible


Member of 5 Pillar Club
---
---