Lords Day 14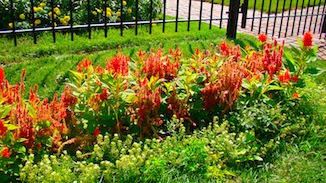 Lords Day 14, in a beautiful poetic fashion by David Croft, discusses the fact that Jesus Christ was conceived by the Holy Spirit, and why that benefits the children of God. Perhaps we may think these are unimportant issues, but the very nature of God is questioned if one does not understand the conception of the Lord Jesus Christ.



Lords Day 14

How Do You Understand

How do you understand the phrase
That Christ was thus of old conceived
The Holy Spirit, God be praised,
His form in Virgin Mary weaved
And at the time appointed then
Of Mary's flesh, as Christ the Lord
Was born into the world of men
What sacred spring flows from these words?


That He, of God the only Son,
Who was and is and ere remains
The true eternal living One
Took to Himself our flesh and pains
In every way His brothers' kin
Of David's royal chosen line
Of Mary's substance, without sin,
Both truly human and divine


How do these mighty miracles
Return unto your benefit?
As faith's unseen empiricals
That Christ removed this sinner's debt
Our Mediator, He alone
Whose holiness and innocence
Give flesh unto this heart of stone
With His own perfect righteousness


April 25, 1996
Lords Day 14 Heidelberg Catechism Questions & Answers 35,36
© Copyright 1996 David L. Croft



This Lords Day poses the question, What does it mean that Jesus was conceived by the Holy Spirit and born of the Virgin Mary? Perhaps it may not seem to be such an important question, but the very divinity of Christ hangs upon our answer. Was Jesus just a good man? No! The eternal, living One, took upon Himself the form of a man, came to this earth, subjected Himself to the rude nature of this life, and yet without sin! As such, He qualified Himself as the only one who could offer eternal hope and light to the sinners of this world.


How do we understand such a thing? We simply do not! How can we, mere created beings understand things only known to God? But this I know, once I was lost, but now am found, through the precious blood of my dear Lord and Savior.



---


Lords Day 14

Lords Day 15

Lords Day 13

Heidelberg Catechism Poetry

Home



---
Build Your Own Web Site!
Devotional Reflections
from the Bible


Member of 5 Pillar Club
---
---