Christian Book Reviews
I love to read -- Christian Book Reviews is a natural extension of one of my favorite hobbies. From the time I was very small you could often find me curled up in a corner with a good book. I thought it was about time I put up a book review page on my website so that I could share my favorites with you.


Christian Book Reviews


My favorite books are Christian fiction, especially suspense and/or mystery. From time to time I've been known to delve into a good Christian non-fiction book, especially if it has been highly recommended (or I receive it as a gift - smile).
I do read other non-Christian fiction books as well but will limit my book reviews on this sight to those by Christian authors.
I am hoping to become more active on this page. There is so much good material available from Christian authors, and I have some exciting new finds that I would like to share with you.
For example, I have just read a series by Karen Kingsbury based upon 9/11. Though it is not a new series, it is new to me. Reading books by Karen are like returning to an old friend, and she certainly does not disappoint in this series!

I would like to hear from you as well. Send in your own book reviews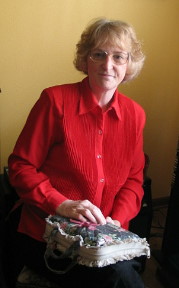 and I will publish all or parts of them on this site. If you include your own URL, I may also put a link from my site to yours.
As this section grows, I will have pages for Christian Children Book Reviews, Christian Teenage Book Reviews, Christian Book Authors, and even specific pages for series books, such as the Left Behind Series.
So, grab a book, and let's read it together!
God Bless You, Linda


Here is a great online Christian book store called Worthy Christian Book Store. Check it out and tell me what you think.




---
Christian Book Reviews
Uncommon Heroes




Uncommon Heroes is a series of books by Christian author, Dee Henderson. You will not be disappointed by any book this author writes, but these books are even more compelling than most. With intrigue and danger akin to any novelist out there, these books are a "must read."




---



Write Your Own Christian Book Reviews

Devotional Reflections from the Bible Home Page



---
---