Lords Day 27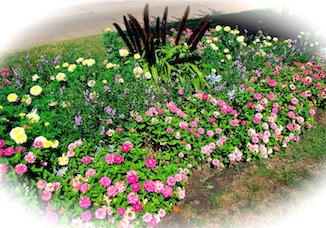 In this poetric presentation by David Croft of Lords Day 27 of the Heidelberg Catechism, we continue the discussion which we began in Lords Day 26 on the subject of baptism. Does the outward washing with water itself wash away sins?



Lords Day 27

Does This External Temp'ral Bath

Does this external temp'ral bath
Transmute the beast that dwells within
And quench the dregs of endless wrath
To purge of guilt...of death...of sin?
Forever 'Nay'! Naught but the twain
Of grace the Holy Ghost hath wrought
And Christ the Lamb for sinners slain
Doth cleanse my sin's last cursèd jot

Pray tell me then O 'son of earth'
Why God calls His baptismal spray
One place 'the washing of rebirth'
And 'the washing of sin away'?
The artificer Lord of speech
Who spoke 'and stood the mortal plain'
Illum'es the sons of men to teach
In words that drop like dew and rain

First, as unto our soiled skin
Pure flowing streams restore our frame
His blood and Spirit, surely then
Purge all away, our sin and shame
But to the heart more closely pressed
By God's divine eternal pledge
In love, that brings our spirits rest
Enfolds His temples as a hedge

The hope of faith that, just as full
As water to the tainted face
Of power though invisible
The sovereign God's abounding grace
Doth spiritually cleanse the home
Dislodging sin, with all her guests
Of which He calls His very own
And folds His wings around her nest

Should infants be baptismal graced?
As in God's cov'nant, holy, Yes!
To them the promises are traced
Of gospel faith and righteousness
So with this mark, O church receive
Your infant sons out of the world
That ancients circumcising, cleaved
Now borne by sealing waters swirled

April 1, 1997
Lord's Day 27 Heidelberg Catechism Questions & Answers 72-74
© Copyright 1997 David L. Croft
The age old question debated among believers is really quite simply answered in the Word of God. Lords Day 27 takes up the question of whether baptism is necessary for salvation. We must be so careful that we do not add to the commandments of the Lord. When one Scripture seems to imply something, we must make sure that our understanding is based on more clear passages. Nothing! Nothing that we can do, including baptism, can make us any more "save-able." It is the blood of Jesus Christ, alone, that cleanses us from all of our sin. Our salvation is all of God, and none of us! God uses the physical illustration of baptism to represent the complete cleansing of our sins by the blood of Christ. Christ did everything that needed to be done to save a people for Himself!


Praise God, from Whom all blessings flow!



---


Lords Day 27

Lords Day 28

Lords Day 26

Heidelberg Catechism Poetry

Home



---
Devotional Reflections
from the Bible


Member of 5 Pillar Club
---
---