Pella Flowers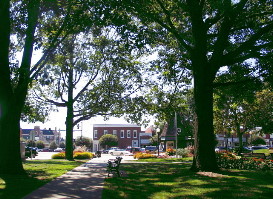 The flowers appear on the earth; the time of the singing of birds is come, and the voice of the turtle is heard in our land. Song of Solomon 2:12
Pella flowers abound in beautiful Central Park in Pella, Iowa. Take a walk with me in beautiful Pella, Iowa, and enjoy the lovely flowers. As they say, take time to smell the roses (and daisies, and carnations, and petunias - well you get the idea)! By the way, Pella does grow more than just tulips!
For more Pella Tulip pictures follow the links. 2013 was a difficult year for the tulips, but the inclement weather gave the opportunity for some truly exquisite pictures!
You can not imagine how satisfying it is to build your own web site.                         
---
Devotional Reflections from the Bible Home Page 
---
---
---