Lords Day 3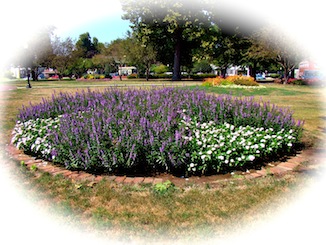 Lords Day 3, from the Heidelberg Catechism Poetry by David L. Croft, is entitled "If Men Are Wicked."
Lords Day 3

If Men Are Wicked

If men are wicked and perverse
Has God then so created them
As children of a living curse
Is He the Author who condemns?
May God forbid that we should slight
His glory with such froward thought
He made them perfectly upright
And in His image they were wrought


Our parents in true holiness
Were formed of dust so that they might
Commune with God in blessedness
And so their minds were filled with light
Their great endeavor from the start
His praise and glory to confess
Was loving Him with all the heart
As their eternal happiness


From whence, then, comes our nature's loss
Humanity's corrupted state
Who turned our golden dust to dross
And where did sin originate?
The font of our pollution flows
From Eden's disobedience
Where Adam and his loving doe
Fell from their state of innocence


The fall from paradise was such,
Of all their earthly natural seed,
Not one escaped its poison touch
A brood of vipers they conceived
But are we so corrupted then
Incapable of any good?
Yes, always, unless born again
Enlivened by the hand of God


April 11, 1996
Lord's Day 3 Heidelberg Catechism Question & Answers 6-8
© Copyright 1996 David L. Croft
Lords Day 3 simply asks, "If men, who were created by God, are wicked, is it God's fault?" The very question itself points to our own misunderstanding of God's perfect holiness and righteousness. God forbid that we should even question God in such a way!
In studying God's Word we find that God created man perfectly. As such their minds were filled with the light of God, and they were able to communicate perfectly with Him. In the beginning, we find Adam and Eve loving God with all of their hearts, with all of their souls, and with all of their might.
What happened, then, to change these things? Through Eve's, and then Adam's disobedience, sin entered into this world. That sin did not just affect them, but so corrupted all of mankind that man became incapable of any good!
Unless born again and enlivened by the hand of God, no hope remained for man! God, in His great love and mercy, even before man sinned, already had a plan in force to rescue man from His sin and misery. Oh how He loves you and me!


---


Lords Day 3

Lords Day 4

Heidelberg Catechism Poetry

Poetry by David

Home



---
Build Your Own Web Site!
Devotional Reflections
from the Bible


Member of 5 Pillar Club
---
---