Lords Day 23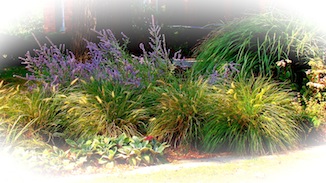 The Heidelberg Catechism, Lords Day 23, as given in this classic poetic style by David Croft, expresses the very reasons for my faith. How can a sinner truly be right with a perfect, righteous, and holy God? How can it be true that a sinner such as I, who has broken every commandment of God can stand before Him, clothed in righteousness and purity? We can never know and understand this marvelous grace of our great God and King, the Lord Jesus Christ, but, oh how we love Him!



Lords Day 23

What Sacred Good

What sacred good, what verity
My catechumen cov'nant friend
Attends thy creedal clarity
Believing your confession then?
In Christ I am forever right
An heir of life, Jehovah's friend,
A son of God, a child of light,
Of Sabbath glory without end

How are you thus, O mortal son,
Though born a child of wrath and sin,
Made right with that great Living One
Who welcomes only righteous men?
These lips one sacred story tell
Of Christ who changed my heart of stone
I drink of life at heavens well
But by true faith in Him alone

And even though my conscience yet
For grievous travesties of all
As an accusing vicegerent
Doth magnify my sin and fall
And though I still am evil bent
He grants and credits never'less
Demanding merit not nor rent
In grace abounding blessedness

The righteousness and holiness
And all sufficient sacrifice
As if I bore no sinfulness
Of my Redeemer, Savior, Christ
As if I were obedient
As Christ the Lord was so for me
I bring but this ingredient
Accept His gift in verity

Why say you thus, by faith alone
That you are right with God my friend?
Not by a merit I could own
Doth He His loving favor send
But only Christ's atoning grace
That comes to man no other way
Than faith alone shall show the face
And smile of Him to whom I pray

August 3, 1996
Lords Day 23 Heidelberg Catechism Questions and answers 59-61
© Copyright 1996 David L. Croft

The 23rd Lords Day of the Heidelberg Catechism boldly asks, "How can I be right with God?" The answer is, I am right with God and an heir to everlasting life through Christ, Whom I have accepted, in faith, as my Redeemer. In his usual beautiful poetic style, in this poetic rendition of Lords Day 23, David Croft exclaims:


In Christ I am forever right
An heir of life, Jehovah's friend,
A son of God, a child of light
Of Sabbath glory without end


It is certainly beyond our comprehension, but by true faith in Christ, we claim salvation as our own. For, it is not because of anything which we have done that we are made right with God. It is only through Christ's satisfaction, righteousness, and holiness that we stand before God Himself without spot or blemish. It is more than we can comprehend, and certainly more than we could ever deserve.


Then sings my soul, my Savior, God, to Thee,
How great Thou Art; how great Thou Art!



---


Lords Day 23

Lords Day 24

Lords Day 22

Heidelberg Catechism Poetry

Home



---
Build Your Own Web Site!
Devotional Reflections
from the Bible


Member of 5 Pillar Club
---
---