Lords Day 28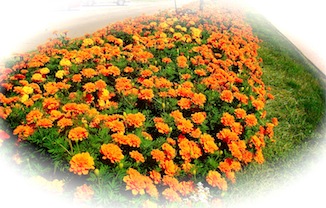 In this three-part poetic presentation by David Croft of Lords Day 28 of the Heidelberg Catechism, we begin the subject of The Lord's Supper. What does our Lord command us to do in the Bible regarding this sacrament? What does it mean to eat the body of Christ and to drink His blood? Where, in the Bible, does Christ promise to nourish and refresh believers with His body and blood? Through the centuries, these and many other questions regarding The Lord's Supper have been debated by theologians. The right question to ask, however, is what does the Bible say?



Lords Day 28

How Doth the Supper of Our Lord

How doth the Supper of our Lord
Awake thy comfort's slumbered head
With tales of grace, all gifts of God
From Him Who rose up from the dead?
When ere the lambs commune to sup
We eat and drink at Christ's command
This broken bread this blessed cup
Borne with a promise from His hand

As surely as my opened eyes
Behold th' uplifted broken bread
And see the cup which maketh wise
That speaks of Whom my soul hath wed
So truly Christ's once mortal tent
There with His precious blood outpoured
Was as the temple's curtain rent
For all His children says the Lord

And just as from the hand outstretched
I taste in veiled and outward sign
What Sovereign Grace and Glory fetched
In humble grain and bruisèd vine
So truly from that hidden spring
Amid my soul's last sinning strife
The balm of His great suffering
O'er swells unto eternal life

December 28, 1997
Lords Day 28 Heidelberg Catechism Question & Answer 75
(Part 1 of 3)
© 1997 David L. Croft



What Maid of Wisdom's Mingled Good

What maid of wisdom's mingled good
Unveils this golden chalice spiced
Who quaffs His blessèd poured out blood
And dines upon the flesh of Christ?
The heart of flesh within whose breast
Twice molded from the dust and stone
Ascends the hill of Canaan's rest
Through Christ's atoning grace alone

Who stays transfixed upon the view
Of all Christ's sorrows unto death
And sets his seal, that: "God is true"
Though truth decrieth sinful breath
In him, unfolds the prophet's pen
The promise of our Sovereign Rock
He dwells within the tents of men
Ere lives in Christ and all His flock

And weaves upon His golden loom
With skeins of scarlet, purple thread
The bride unto her blessèd Groom
The lambs unto their Shepherd Head
And stays the heart and steers the reins
As members turn upon one soul
Indwells the One who bore our pains
And children of His living scroll

December 28, 1997
Lords Day 28 Heidelberg Catechism Question & Answer 76
(Part 2 of 3)
© 1997 David L. Croft



---
Where Doth our Heav'nly Seated Head

Where doth our heav'nly seated Head
Aver to give this living sup
To saints who bow in broken bread
And praise in this communal cup?
Our Lord, Creator on the night
That He was traded for a purse
Took bread, and to the God of light
Gave thanks and in eternal verse

This is My body which for you
Is broken on a cursèd tree
To realms of faith's beatific view
Look upward and remember Me
Likewise He took the cup and said
This is the covenant of blood
Which binds the messenger of dread
Which bathes in blessed eternal good

When ere this sacrament is kept
In broken bread and poured out wine
You speak the Lord Who mortal slept
Who'll come immortal and divine
And Paul unto the gathered camp
In whom the light was growing dim
With balm and fire from the Lamp
To heal the knee and turning limb

Declared the cup for which all ranks,
And too the bread we humbly break,
Surround the throne with living thanks
Of which the saints alone partake
A holy joining in them both
The blood and body of our Lord
And we, though scattered, are one loaf
In faith, baptism, God, and Word

December 28, 1997
Lords Day 28 Heidelberg Catechism Question & Answer 77
(Part 3of 3)
© 1997 David L. Croft



---


In three parts, David Croft expresses poetically the questions and answers regarding the Lord's Supper from Lords Day 28 of the Heidelberg Catechism. To eat the body and drink the blood of Christ means simply, one first accepts with a believing heart all that Christ has done for them in His death, burial, and resurrection. Even more, as one grows through the working of the Holy Spirit, one feels more and more united to Christ and the things of heaven than one does to the things of this earth.


By means of the Lord's Supper we are reminded of the supper Christ had with His disciples the night He was betrayed. Just as He commanded, so we continue to observe the Lord's Supper, understanding the representation of the body and blood of Christ by the bread and the wine.


Why does our Lord speak of eating His body and drinking His blood? Christ is showing us that just as our temporal body is nourished by food and drink, so our souls are nourished when we commemorate His body and blood that was crucified and shed for us.


Lords Day 28 reminds us that it was an awful price He was called to pay. However, through His death, burial, and resurrection, we, who were dead in sin, have been made alive in Christ.


Hallelujah! What a Savior!



---


Lords Day 28

Lords Day 29

Lords Day 27

Heidelberg Catechism Poetry

Home



---
Build Your Own Web Site!
Devotional Reflections
from the Bible


Member of 5 Pillar Club
---
---