Christian Teen Devotionals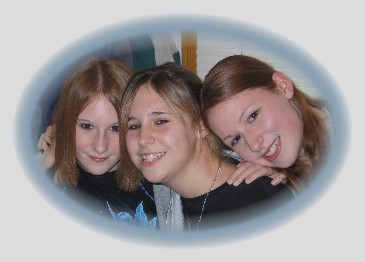 Send me your questions and comments. This page is updated frequently, so check back to seek if your questions or comments have been included on this page.
As a teen today, you experience so much anxiety from your culture. These Christian Teen Devotionals will help you as a teen to think about yourself from a Biblical perspective, and to give you a proper focus regarding who you are, and what your true purpose in life is. Enjoy these free online teen devotions directed toward you as a teenager.
Let no one despise your youth, but be an example to the believers in word, in conduct, in love, in spirit, in faith, in purity.
1 Timothy 4:12
Queen Esther of the Bible Christian teen devotional are meant here to shape our life. Esther was in a Beauty Pageant; the prize? Queen of Persia. Is beauty important to us? Yes it is; even if we are not the Queen of Persia.

Jezebel from the Bible Continuing to address life issues in these Teen Devotionals, what does Jezebel teach us about wearing makeup? That's not the real issue. How does this story relate to you?
---
Chat with other Christians from all over the world on Worthy Chat There is never a need to be lonely, when you are surrounded with Christians from all over the world. This is a chat room you can feel safe about attending.
---
---
Who is God? As we traverse through this series of teen devotionals answering the question, Who is God?, my goal is to help you and I to gain a better understanding of Him so that our love for Him may grow deeper and deeper, and our lives will reflect His glory. This section is too broad for just one devotional so you will find several devotions such as, God Hears, God is our Teacher, God is our King, God is a Consuming Fire.

Who is Christ? This is one of the most, if not the most, important questions that we need to answer--our very soul depends upon it! In a series of devotions called, In My Fathers House, we look at several characteristics of Christ, such as Christ is the Sinner's Friend, Christ is the Shepherd, and Christ is the Mediator.



Who am I? This begins a series of Christian teen devotionals by asking some very important questions. The time will soon come when you will step out into the world yourself. Do you understand who you are in relation to God? How will that understanding prepare you to learn the answer to the what, where, when, and how questions below.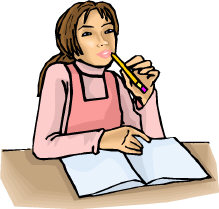 What is my Purpose in Life? Continuing the series of Christian teen devotionals which answer very important question of life, this devotion focuses on a general study of God's purpose in life for each Christian, and then how to realize what that specific purpose is for you?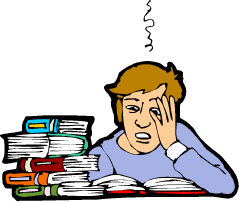 Where will I Live? Continuing on with the study of life's important questions, in this series of Christian teen devotionals the focus continues to develop from Who, to What, to Where, by understanding that nothing is left to chance by God.
---
Now it is your turn! Teen Questions and Answers provides a think tank just for teens. Send in your questions! Or send in answers to questions which already appear on this page. All answers will be included anonymously. Can't wait to hear from you!
---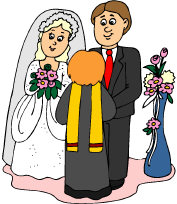 It is amazing how little focus is placed on one of the most important decisions in life. Using the Bible as a guide, you, as a teen, are encouraged to think through these questions so you will be prepared to recognize God's leading and know when Miss or Mr. Right comes along.
How will I Live? It is important that you, as a teen understand the gravity of this decision. The time must come when you walk before God in your own faith, as you cannot continue live under the umbrella of another's faith. Do you truly have the faith in God that will support and carry you throughout your entire life?
---
---
---
---
Teen Questions and Answers

Who am I Poems

Who am I Essays

Who am I?

What is my Purpose?

Where will I Live?

When do I decide Who to Marry?

How will I Live?

Bible Couples

Who am I Essay Contest

Who am I Poetry Contest

Gift of Youth Poem

Christian Meditations from the Bible

Contact Me with your questions, comments, or suggestions for more Devotional topic ideas. I'd love to hear from you. I may publish some of questions or ideas on this page. Your personal information will never be given to anyone (including your email address). Only your first name and City will appear with your comments.
Thanks,
LC