Lords Day 11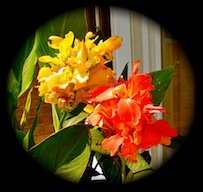 Lords Day 11 of the Heidelberg Catechism discusses the name of Jesus. David Croft beautifully expresses the significance of the name of Jesus in this poetical rendition of this Lord's Day. It is important to note that the Bible literally takes every word captive. Even the specific names used for our Lord Jesus Christ are important to consider.

Why did the angel of the Lord, in a dream to Joseph, charge him, "And thou shalt call his name JESUS: for he shall save his people from their sins?"



Lords Day 11

What Perfect Heav'nly Wisdom

What perfect heav'nly wisdom claims
That title from eternity
Of Jesus, that blessed name of names
For His own Son, which "Savior" means?
He saves His people from their sins
In vain and futile folly fly
To any other savior, men
In Jesus, only, pardon lies

Do those whom for salvation trust
The saints, themselves, or anything
But Jesus' blood to make them just
Believe in Him, their Savior King?
Although they boast of being His
Their deeds deny what they confess
He either not a Savior is
Or all our hope and righteousness

April 23, 1996
Lords Day 11 Heidelberg Catechism Questions & Answers 29,30
© Copyright 1996 David L. Croft



This Lords Day beautifully explains the significance of the name, Jesus. When the angel charged Joseph to name Him Jesus, he said, "Because He shall save His people from their sins." Every time you see the name Jesus in the Bible, realize that it is being used to identify our Lord Jesus Christ as our Savior. For it is only through the blood of the Lord Jesus Christ that we are saved. As the only perfect man, as well as the Son of God, He, alone, could do what no man could do. Without our dear Savior, there would be no salvation, and all men would be doomed to eternal death and destruction.


But God, before the creation of the world, already put His plan in place to redeem a people for Himself. Let us never take for granted the awful payment that was made on our behalf by the Lord Jesus Christ. How can we love Him enough?


Even our love is tainted by sin, but through Christ Jesus we have eternal life and eternal hope.




---


Lords Day 11

Lords Day 12

Lords Day 10

Heidelberg Catechism Poetry

Home



---
Build Your Own Web Site!
Devotional Reflections
from the Bible


Member of 5 Pillar Club
---
---