Psalm 119
Psalms Devotions 4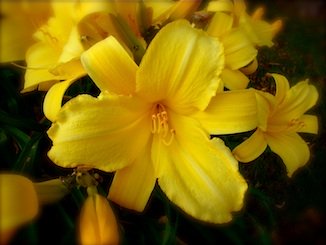 This fourth section of Psalms Devotions continues with Psalm 119. This is one of the Psalms of David written as a series of steps using the 22 letters of the Hebrew alphabet. Each section contains 8 stanzas, beginning with the appropriate Hebrew letter. Because we are reading this Psalm in English, we miss some of the beauty of the format used.
This Psalm has been called,
| | |
| --- | --- |
| | The Christians' golden ABC of the praise, love, power, and use of the Word of God. Spurgeon, in his Treasury of David said, It deals all along with one subject only, but although it consists of a considerabe number of verses, some of which are very similar to others, yet throughout its one hundred and seventy-six stanzas the self-same thought is not repeated. |
How many different ways can you express your love for God? How many different ways can you express your love for God's Word? As you read through this amazing Psalm by David, you have to marvel at the incredible linguistic ability that God gave to him. Is it any wonder that this shepherd boy became one of the greatest kings of Israel?
I have really enjoyed working through this Psalm and hope that you have as much joy reading these devotions as I did in writing them.
God Bless You,
Linda

Verses 1-8 

Verses 9-16 

Verses 17-24 

Verses 25-32 

Verses 33-40 

Verses 41-48 

Verses 49-56 

Verses 57-64 

Verses 65-72 

Verses 73-80 

Verses 81-88 

Verses 89-96 

Verses 97-104 

Verses 105-112 

Verses 113-120 

Verses 121-128 

Verses 129-136 

Verses 137-144 

Verses 145-152 

Verses 153-160 

Verses 161-168 

Verses 169-176 
---
---

Psalms 1-40 

Psalms 41-84 

Psalms 85-118 

Psalm 119 

Psalms 120 - 150

Home