Lords Day 13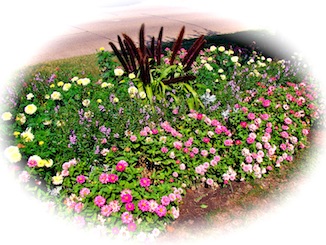 Lords Day 13 poses the question of Jesus being called the only Son of God as well as our Lord. David Croft presents a beautiful poetic version of these catechism questions. One could question why Jesus is called the only son of God, for, as Christians, are we not also children of God? We are adopted children of God, but Jesus is called the only Son because God is truly His natural Father. Though our privileges as adopted children offer us much, only Jesus, as the natural Son of God could, by His grace, save us.



Lords Day 13

Since We Are Also

Since we are also family
The children of the Living One
Then why is Christ exclusively
Denominated "Only Son"?
Because He only truly is
The natural eternal Son
But our adopted privileges
By grace alone through Jesus come

What moves your heart to call Him Lord?
Because it was no simple fee
That loosed me from the cruel cords
Of sin and Satan's tyranny
Not gold or silver metals wrought
But with His holy precious blood
Was I, completely ransom bought
To be His own, a child of God

April 24, 1996
Lords Day 13 Heidelberg Catechism Questions and Answers 33,34
© Copyright 1996 David L. Croft



This Lords Day not only addresses the question of Jesus being the only Son of God, but it asks why we call Jesus, "Lord." How could we not only call Him our Lord, but bow down before Him as our only Lord and Savior? Who has ever had a greater Lord and Master than we have in Christ? No one!


Apart from Christ, we were doomed forever by the bonds of sin and misery, but Christ, by His death and resurrection, tore those chords of bondage by Satan in two. No more need we fear the eternal consequences for our sins, for Christ has covered them by His own precious blood.
Yes, it is indeed a privilege to call Him Lord. May God bless you, and may you, too, come to know Him as your Lord, your King, and your Sovereign Ruler!



Think of it. Christ, the only Son of God, is our Lord! How amazing is this God we love!



---


Lords Day 13

Lords Day 14

Lords Day 12

Heidelberg Catechism Poetry

Home



---
Devotional Reflections
from the Bible


Member of 5 Pillar Club
---
---