Baptist Beliefs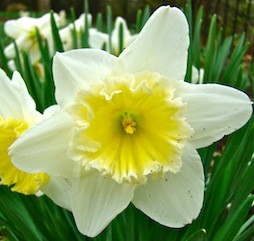 Baptist beliefs as shown through the writings of those who profess the Baptist religion in commentaries, Baptist sermons online, Baptist histories, throughout the centuries are included on this page. These free online royalty-free resources are listed alphabetically by author with links to their writings online. Most writings are available to read online or are available in several downloadable versions.
Boyce, James Petigru (1827-1888)
Hinton, John Howard (1791-1873)
MacLaren, Alexander (1826-1910)
MacLean, Archibald (1723-1812)
This is by no means an exhaustive list, but it certainly gives a great start as to what is available for an online Christian library from the internet. You may have noticed that the Mennonite Church has been included under "Baptist beliefs" as their theology is very similar to that of the Baptists. You will also note that Baptist histories have their own category. 
The Baptist religion has played a prominent role in the spread of Christianity especially in North America in the 1800's. Because this list consists of material available on the internet which is in the public domain, you will note that the authors and categories shown above span a period of about 300 years, from the late 16th century (the writings of John Spilsbury) to the 20th century (the writings of Alexander MacLaren). Of course, much has been written since that time, but is not yet in the public domain.
---
---