Bible Devotions for Women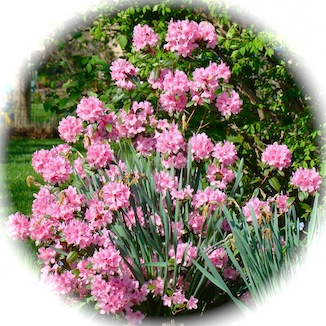 Do we women need encouragement? Yes, we do – in huge doses. Bible Devotions for Women is meant to be a source of encouragement. Choose a theme from the list below and you are on your way.
For the eyes of the Lord run to and fro throughout the whole earth, to show Himself strong on behalf of those whose heart is loyal to Him.
2 Chronicles 16:9, NKJV


Bible Devotions for Women

A doxology is an expression of praise or glory to God. As women of God, how do we praise God? In a time when praising God, especially in the worship service has taken on many forms, how do we know what truly pleases God?



Bible Women is a companion page to Great Women of the Bible. The Bible includes many women who may not be great or may only be mentioned once or twice. My purpose is to introduce ourselves to some lesser known characters and apply what we know to our own personal walk with the Lord.

Great Women of the Bible

Join me, in our Bible Devotions for Women, as we study several Great Women of the Bible and learn how God used these them and still uses us to advance His kingdom on earth. We will study the role of women in the Bible, virtuous women in the Bible, strong women in the Bible, women leaders, and significant Women in the Bible in these devotions for ladies. These Bible studies for women are written by a woman, for women, and about Women of the Bible.


Devotionals on Love

Devotionals on Love is a series devoted to the topic of love as presented in the Bible. Beginning with the greatest love of all: the love of God, we will discover what true love really means. Living in a world devoted to sin, this is a fresh new look at what love really means to God and to us, His children. (This is a new series, so keep checking back as more devotions will be added each day.)

Answered Prayers is a series of Bible devotions on the subject of prayer, including specific examples from God's Word regarding great answers to prayer. Often times it seems as though our prayers just hit the ceiling, but it is helpful to note that the men and women of the Bible experienced the same thing. Yet, they persevered in prayer and saw some amazing answers. 
The Lonely Road of Faith

The Lonely Road of Faith is a series of Devotions from Hebrews 11 on the subject of faith. My prayer is that we will grow in faith as we look at the lives of those mentioned in this great chapter of the Bible. Devotions about some of these same people appear elsewhere on this website (even in this "Great Women of the Bible" section). The devotions written here, however, are different than those that appear elsewhere. The time may come, as a matter of fact it is already here for some Christians in the world, when we all will have to make the same choices that these Godly saints in Hebrews 11 made!
After receiving several requests for devotions for new believers, I decided to do a series on the Gospel of John. I cannot think of a better place to learn the basics of this Christian life. What I am finding is that John is just filled with plenty of help for the seasoned saint as well. John begins with, "In the beginning was the Word, and the Word was with God, and the Word was God. John 1:1, NKJV Right away, with no hesitation, the Apostle John introduces Jesus, the Word, who was not only with God, but He was God. How it must have stunned the apostles when they finally began to realize that this man they were following was not just a man, He was God. This is our Lord and Savior who saves us, keeps us, and through His Spirit dwells within us. Hope you will join me in this new study.
---

Bible devotions for women is meant as a special site for devotions for ladies. I truly pray that you will be as blessed by reading these devotions as I was in writing them.
Let me know what you think! Also, let me know what topics you would like to see on this page.
God Bless You,
Linda
---
---
---
Let me know what other Bible women you would like to have included in these devotions.

Virtuous Womens Bible Study offers free womens Bible study courses online. It is a great site!
---
Great Women of the Bible

Devotional Reflections from the Bible - Home Page
---