Lords Day 2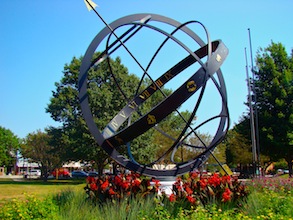 Lords Day 2, from the Heidelberg Catechism Poetry by David L. Croft, is entitled "How Do You Know Your Misery?"



Lords Day 2

How Do You Know Your Misery?

How do you know your misery?
The law, God's holy trumpet tells
Disclosing my depravity
That fiend which clothed in darkness dwells
What does that law require, then
The standard of the living God,
Of all His angels, and of men,
That perfect and unbending rod?


To love God with all diligence
In heart and soul, in mind and strength
According to His excellence
That knows no limit, loss, or length
And then with holy charity
With all my heart and earthly wealth
In honesty and parity
To love my neighbor as myself


Can you to God completely live
In strict exact obedience
All perfect duty sweetly give
According to His righteousness?
My natural tendency and bent,
To hate God and His holy ways
Is always disobedient
And on my neighbor only preys


April 10, 1996
Lord's Day 2 Heidelberg Catechism Question & Answers 3-5
© Copyright 1996 David L. Croft
Lords Day 2 poses the question, how do you know your misery? This is a valid question when living in such an "I'm OK, you're OK" world. After all, how can I truly be filled with sin and misery when I am really not such a bad person at all?
This Lord's Day quickly helps us to understand that it is God who has set the standard for life, and that standard, as shown in His Word, is one of perfection. Just as God is perfect, so He requires perfection from His people. Incorporated into this perfection is the requirement that we love God, formost, and then love others as we love ourselves.
How can we fulfill such exacting requirements? Truthfully, we cannot! Our own natural tendencies cause us to hate God and His perfect and holy ways, causing us to live in constant disobedience to Him.
What a sad state in which to find ourselves! However, the Word of God does not stop here. As we continue studying God's Word, we find that He has provided a way of perfect righteousness and holiness, not by ourselves, but through the Lord Jesus Christ.
What an amazing God we serve!



---


Lords Day 2

Lords Day 1

Lords Day 3

Heidelberg Catechism Poetry

Poetry by David

Home



---
Build Your Own Web Site!
Devotional Reflections
from the Bible


Member of 5 Pillar Club
---
---