Protestant Reformers P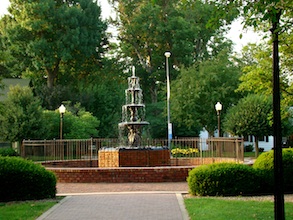 Protestant Reformers P continues the free online Christian library with the English Reformer, James Pilkington.
James Pilkington, the English Reformer, was the first Protestant Bishop of Durham from 1561 until his death in 1576. Due to the intense persecution against Protestants under the reign of Queen Mary, Pilkington was exiled to the mainland, living in Zurich, Geneva, Basel, and Frankfurt, where he was involved in the education of local Protestant children. Upon the death of Queen Mary, and the subsequent reign of Queen Elizabeth, he returned to his home country of England.
The Works of James Pilkington in One Volume contains expositions on Haggai, Obadiah, and Nehemiah, as well as sermons, letters, and confrontations of errors of teaching during his time. 
The following is an excerpt from the Biographical Notice of Pilkington, taken from page ii of this work.
| | | |
| --- | --- | --- |
| | He [Pilkington] was zealous in forwarding the Reformation; and while residing on his fellowship, read theological lectures gratuitously on the Acts of the Apostles in the public schools; of the importance of which in that deeply interesting crisis, as well as of the general estimation in which he was held, we may judge not only from the testimony of Bucer, that he "acquitted himself learnedly and piously," but also from the fact of his being subsequently appointed to take a part in the disputation on the popish tenets, held at Cambridge on the 20th and 24th of June, 1549, a record of which is preserved in the second volume of Foxe's Acts and Monuments. In December, 1550, he was appointed, by Edward the sixth, to the vicarage of Kendal in Westmoreland, which however he resigned in the following year, probably from his preference of a college residence. We hear nothing more of him until about the year 1554, when, to avoid the Marian persecutions, he, with many other eminent divines, retired to the continent; and lived at Zurich, at Basil, and lastly at Geneva. At Basil he read lectures on Ecclesiastes, both epistles of St. Peter, and that of St. Paul to the Galatians; but there is no evidence to show that these lectures were ever printed, and Tanner's statement to that effect may naturally be traced to the mistake of his authority confounding the delivery of the lectures, and the conversational discussion of them with publication. | |
---
---