Lutheran Religion K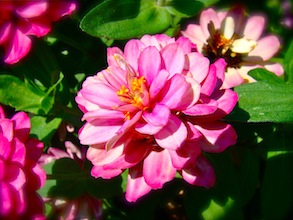 Lutheran Religion K continues the Online Christian Library under Lutheran orthodoxy with links to the Lutheran books of Georg Knapp.
Georg Knapp was born in Halle, Germany, in 1753. Studying theology at the Universities of Halle and Gottingen, he later became an associate professor and then a full professor of theology at Halle. As a Pietist, he encouraged living a vigorous and pious Christian life, which shares the emphasis on personal behavior with the Puritan movement.
The following is an excerpt from the Translator's Preface of Knapp's, Lectures on Christian Theology, 1872 edition.
I am happy in being able to present to the friends of biblical theology the translation of Dr. Knapp's Lectures. The prevailing preference of the method adopted by this author above other methods of pursuing theological study, leads me to hope that this work will be an acceptable offering to the public. It was the ultimate object of that eminent servant of Christ who composed these lectures, to promote vital piety and practical religion even by his more theoretical writings. If the translation of these lectures may conduce to the same end, the translator will feel abundantly rewarded for his labour.

On opening a book we naturally feel a desire to know something of the author; and if he treats on controverted points, to know on what principles he wrote, and with whom he stood connected. I shall endeavour (sic) to satisfy this curiosity, by giving some account of the school of Biblical Theology in Germany, to which our author belonged, together with an outline of his life and character. I cannot expect, however, within the narrow limits of a preface, to do full justice to either of these subjects.
---
---