John 20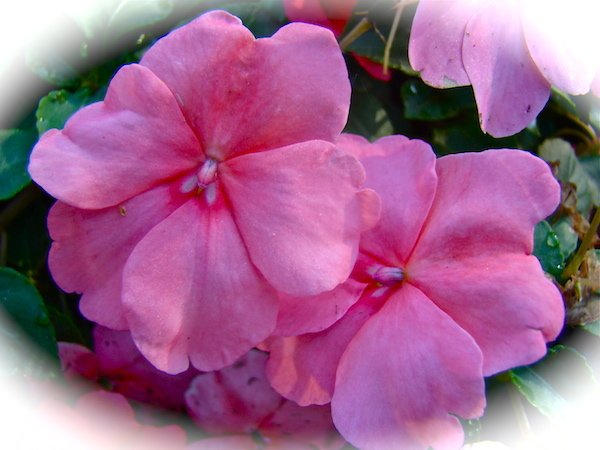 John 20 begins with the resurrections of Jesus. Mary is at the empty tomb and does not recognize her Rabboni. Before the chapter is finished, even the disciples see the resurrected Jesus!
11. But Mary stood without at the sepulchre weeping: and as she wept, she stooped down, and looked into the sepulchre,
 12. And seeth two angels in white sitting, the one at the head, and the other at the feet, where the body of Jesus had lain.
 13. And they say unto her, Woman, why weepest thou? She saith unto them, Because they have taken away my LORD, and I know not where they have laid him.
John 20:11-13, KJV

Bible Devotions from John 20

| | |
| --- | --- |
| | In John 20, we see Mary Magdalene approach the sepulchre of Jesus and discover that not only is the stone taken away, but there is no body. That is not shocking to us, is it? We are familiar with the account of the death, burial, and resurrection of Jesus, but Mary Magdalene was not expecting this; she was shocked! |
He Saw and Believed - verses 3-10

| | |
| --- | --- |
| | What a remarkable time. Though these disciples had spent years with their Master, it was not until they saw the empty tomb that they even believed the words of Mary. |
Angels Unawares - verses 11-14

| | |
| --- | --- |
| | Oh, how Mary Magdalene loved the Lord Jesus. But, as we see her at the tomb, we find her so overwhelmed with grief that she does not even question the identity of the angels in white, and does not comprehend that the one she supposes to be the gardener is really Christ, until He speaks to her. |
| | |
| --- | --- |
| | Lost in her grief, Mary was unable to recognize the One she was so ardently seeking. Seeing a man, whom she presumed to be the gardened, she spoke. Sir, if thou have borne him hence, tell me where thou hast laid him, and I will take him away. |
| | |
| --- | --- |
| | It was a day to be remembered forever! Mary Magdalene had just come with the word that she had seen Jesus. Should they believe her? Before those thoughts could persist for very long, Jesus appeared right in their midst. He showed them the wounds in his hands and side, and then spoke. |
Be Not Faithless - verses 24-29

| | |
| --- | --- |
| | Most of us are very familiar with doubting Thomas, who needed to see the nail prints in the hands of Jesus before he would really believe that it was truly his Lord. However, I suspect that most of us would be just like Thomas. |
Life through His Name - verses 30-31

| | |
| --- | --- |
| | What does it mean to have life through his name? The obvious answer is that through the name of Christ we have eternal life forever with Him. |
---
---
---
---