Hated without Cause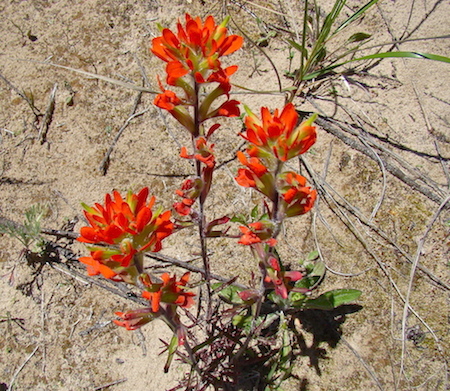 We most certainly do not want to be hated without cause, and yet, that is exactly what happened to Jesus! Look at the things we do just to be liked. Yet, everything happened just as it did according to God's perfect plans!
20. Remember the word that I said unto you, The servant is not greater than his lord. If they have persecuted me, they will also persecute you; if they have kept my saying, they will keep yours also.
21. But all these things will they do unto you for my name's sake, because they know not him that sent me.
22. If I had not come and spoken unto them, they had not had sin: but now they have no cloak for their sin.
23. He that hateth me hateth my Father also.
24. If I had not done among them the works which none other man did, they had not had sin: but now have they both seen and hated both me and my Father.
25. But this cometh to pass, that the word might be fulfilled that is written in their law, They hated me without a cause.
(John 15:20-25, King James Version)

Hated without Cause


This is a very interesting Bible passage from John 15. As Jesus continued to dialogue with the disciples about the hatred of the world directed at Jesus, and therefore directed at his followers as well, he added two additional points not mentioned earlier.
First of all, though the world may hate Jesus, not everyone rejected him. In the same way, we are to be faithful testimonies for Christ, because there will be those in the world who will not hate us, but rather will come to Christ through our witnessing.
Then, Jesus brought up a point in John 15:22, that puzzled me at first, but as I thought of other passages of Scripture, I realized what Jesus was saying. Look at verses 6 & 7, from Romans 7.
What shall we say then? Is the law sin? God forbid. Nay, I had not known sin, but by the law: for I had not known lust, except the law had said, Thou shalt not covet.
What does the world know of sin? Because we have seen through the testimony of the Bible, the righteousness of Christ, we see our own sinfulness. Once Jesus spoke to the religious leaders about their own sin, they no longer had a cloak for their sin. Their choice was to accept him, or to hate him.
Did they really have a reason to hate the Lord. No, their own pride kept them from turning to him. As Jesus said in John 15:25, "They hated me without cause."
Let us be faithful, today, in our witness for Christ, as some will accept the words of Christ. To those who do not accept the Lord, it can be said of them, "They hated without cause."
Oh, how He loves you and me!
Next: Coming Comforter - John 15:26-27
---
---
---
---