Coming Comforter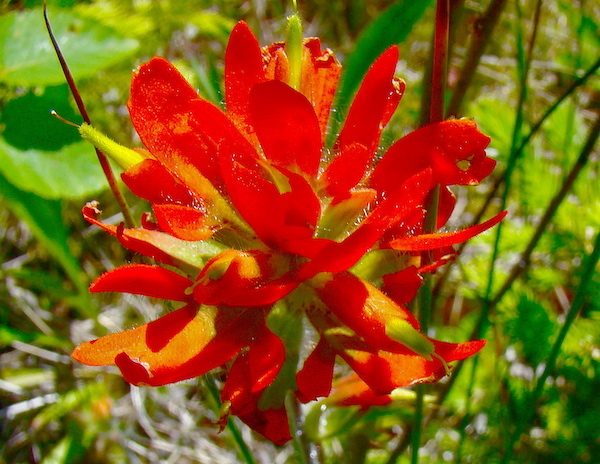 The coming Comforter would be sent at the departure of Jesus. Truly, the disciples could not begin to comprehend the meaning of Jesus' words.
26. But when the Comforter is come, whom I will send unto you from the Father, even the Spirit of truth, which proceedeth from the Father, he shall testify of me:
27. And ye also shall bear witness, because ye have been with me from the beginning.
(John 15:26-27, King James Version)

Coming Comforter
Jesus' words in John 15:26-27, must have certainly eased the minds of the disciples. As they listened to Jesus speak to them, I am sure they thought, "There is no way I can face the hatred of the world without Jesus." But Jesus was not planning on leaving them without help.
These verses are very applicable to us as well. It is so easy to think that we have such great charm and power that we can go out and be a faithful witness for Christ all by ourselves. We could not be farther from the truth!
Jesus again, told his disciples that when He left them, He would go to the Father, and the Father would send the Comforter, even the spirit of truth, to them. With the aid of the Comforter, and with the knowledge they learned from being with Jesus from the beginning, they would be equipped to go out into the world and spread the Gospel.
It is no different for us today. With the Comforter, the Holy Spirit, within our hearts, and with the understanding and knowledge we have gained from studying God's Word, we, too, can go out, equipped to spread the Gospel to the world.
That does assume one thing, does it not? It assumes that we will read and study our Bibles so that we may be ready to share Christ with our families, friends, and neighbors.
15But sanctify the Lord God in your hearts: and be ready always to give an answer to every man that asketh you a reason of the hope that is in you with meekness and fear:
(1 Peter 3:15, King James Version)
Go, then, this day in the power of the Comforter and with the Word of God in your hearts, and walk in the steps of Christ.
Next: Longing for Jesus - John 16:1-6
---
---
---
---