Baptist Beliefs J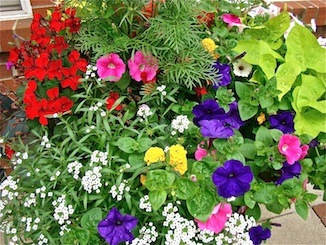 Baptist Beliefs J consists of a work by John Johnston (1706-1791) entitled, A Scriptural Illustration of the Book of Revelation - an Essay towards Setting in the True Light the Majesty, Glory, Life, Excellency, and Spiritual Intent of That Book, which was published in 1779.
The following is an excerpt from the Preface of this book by John Johnston:
In the gospel of our Lord Jesus Christ the deep counsels of God are revealed, his will made known, and his eternal purposes borught forth to light, and the unsearchable riches of grace, which from the beginning of the world had been hid in God, and kept secret in the bosom of Divine Love, are opened in the clearest light, and manifested in the highest glory that is prssible for human creatures to behold, whilst in a mortal slate.


And the design is, to raise the most exalted ideas of the glorty, excellency and perfection of God, in the hearts of all that receive this gospel in truth, that possibly can be conceived by finite beings; and through the knowledge of Himself, which is life eternal, to bless them with the highest felicity that is compatible with created nature to enjoy.



According to Wikipedia, John Johnson was an English Baptist minister, who was born at Lostock Gralam, near Manchester, in March, 1706. The son of an agricultural worker, he had a pious upbringing, and became a pastor when he was only twenty years old. He left his first church following some conflicts over his doctrinal positions, and then began a church in Liverpool, where he remained until his death. 
The work shown on this page is one of ten works written by Johnson, which also includes two volumes of letters.
---
---