Pool of Bethesda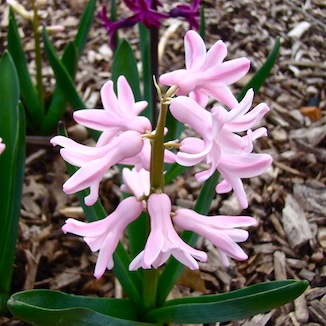 For 38 years the man had been lying at the Pool of Bethesda, waiting for someone to put him in the water so he could be healed. John 5 opens with the account of the Lord Jesus Christ showing mercy upon this poor man. Are we like this poor man, lying helpless by our own Pool of Bethesda, waiting to be healed?
1 After this there was a feast of the Jews; and Jesus went up to Jerusalem. 2 Now there is at Jerusalem by the sheep market a pool, which is called in the Hebrew tongue Bethesda, having five porches. 3 In these lay a great multitude of impotent folk, of blind, halt, withered, waiting for the moving of the water. 4 For an angel went down at a certain season into the pool, and troubled the water: whosoever then first after the troubling of the water stepped in was made whole of whatsoever disease he had. 5 And a certain man was there, which had an infirmity thirty and eight years. 6 When Jesus saw him lie, and knew that he had been now a long time in that case, he saith unto him, Wilt thou be made whole? 7 The impotent man answered him, Sir, I have no man, when the water is troubled, to put me into the pool: but while I am coming, another steppeth down before me. 8 Jesus saith unto him, Rise, take up thy bed, and walk. 9 And immediately the man was made whole, and took up his bed, and walked: and on the same day was the sabbath.
(John 5:1-9, King James Version)
Pool of Bethesda

In John 5, we find Jesus in Jerusalem, walking by the Pool of Bethesda. He spotted a man who had been lying by the pool for 38 years waiting for someone to help him into the pool. An angel appeared at certain times and stirred the water of the pool; the first person to enter the pool after it was stirred was healed.
Imagine spending 38 years lying beside a pool of water, waiting to be healed. Jesus, knowing the man's condition and long years of waiting, asked him if he wanted to be healed. Not knowing to whom he was speaking, the man told Christ that he had no one to put him into the pool after the water was stirred. Someone else always got there before him.

Jesus looked upon him and said, Rise, take up thy bed, and walk. We are told that the man was healed immediately and took up his bed and walked. It is interesting that the man did not hesitate to obey. He did not say, "No, I think I will wait here for awhile, as I am sure someone will eventually come to put me in the water." 

Are we ready when Christ comes to us with His healing power? Think about that for a minute. 

How many people, hearing the call of the Gospel, turn away. Sadly, most people do not see the need of Christ--they do not think they need a Savior. Let us take this a step farther. How many Christians are content to live in daily spiritual squalor, rather than take the healing Word of God to heart. 

Most people tend to treat their salvation as an attachment or addendum to their real life. Is that true salvation? One must wonder! Salvation is not an attachment or addendum to our life, rather, it is our life.

Do you think this man's life was ever the same again? Do you think he ever regretted being healed, and wished to go back to that pool? When we come to Christ, everything changes. Old things pass away, and all things become new.

Have you been languishing from lack of fellowship with the Lord? Go to Christ, spend time in prayer and Bible reading, asking Christ to heal your lethargy, and bring you into that wonderful state of peace and joy in Christ.

Are you at the pool of Bethesda? Do you want to stay there? Go to Christ, He will heal you now.
Next: Jesus Heals - verses 10-16
---
---