Friendship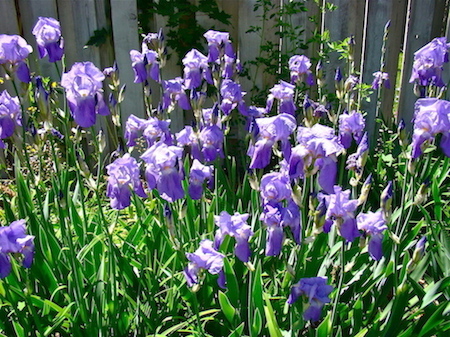 Have you ever thought, "I do not know what I would do without my friendships?" I am sure we all have had similar thoughts at sometime in our lives. 
10. If ye keep my commandments, ye shall abide in my love; even as I have kept my Father's commandments, and abide in his love.
11. These things have I spoken unto you, that my joy might remain in you, and that your joy might be full.
12. This is my commandment, That ye love one another, as I have loved you.
13. Greater love hath no man than this, that a man lay down his life for his friends.
14. Ye are my friends, if ye do whatsoever I command you.
15. Henceforth I call you not servants; for the servant knoweth not what his lord doeth: but I have called you friends; for all things that I have heard of my Father I have made known unto you.
(John 15:10-15, King James Version)

Friendship
How important are our friends?  God has made us to need other people, and along with that need, to love them as well! God has given me a husband who is my very best friend. I do not want to even imagine what I would ever do without him.
Jesus said, Ye are my friends, if ye do whatsoever I command you.
Think of it--friends with Jesus! It does not get any better than that, does it? So what is it that we have to do? We have to do whatsoever Jesus commands us. And what is that?
This is my commandment, That ye love one another, as I have loved you.
If you thought, "Is that all I have to do? Why, that is really quite simple," I would ask you to rethink your position. Truthfully, I cannot think of anything harder than loving others as Christ has loved us. It may be quite easy to love our those who love us back--those who treat us well, but what about those who treat us badly?
What about that person who continually rubs us the wrong way? What about that disabled person whom we greet each week in church, and then quickly turn away to talk with someone more important.
Even as Christians, we are rather self-centered in our thinking. Was Christ self-centered? Obviously not! So, what are we to do? How can we truly love others as Christ loves us?
Jesus does give us a hint in verse 15, when He tells us that we are friends and not servants because He has told us all things about the Father. Therein lies the secret. We must be students of God's Word, and we must know the Father and then seek and pray for His grace to become the person it would be impossible for us to be on our own.
As we have a friendship with Christ, so let us develop friendships with our neighbors as well!
Next:  Chosen by God - John 15:16-10
---
---
---
---