Who am I?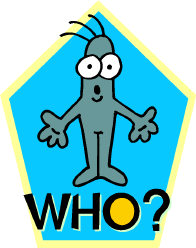 Who am I, the 1st of the Teen Devotions asks a very important question. In our culture today, upon asking the question, Who am I?, we would get just about as many answers as the number of people we ask. Many Bible passages address this question. In this devotional we'll look at 1 Peter 1:3-12.
*Be sure to check out the Contest below.
Some new poems have been added recently!

Blessed be the God and Father of our Lord Jesus Christ! According to his great mercy, he has caused us to be born again to a living hope through the resurrection of Jesus Christ from the dead, to an inheritance that is imperishable, undefiled, and unfading, kept in heaven for you, who by God's power are being guarded through faith for a salvation ready to be revealed in the last time. In this you rejoice, though now for a little while, if necessary, you have been grieved by various trials, so that the tested genuineness of your faith—more precious than gold that perishes though it is tested by fire—may be found to result in praise and glory and honor at the revelation of Jesus Christ. Though you have not seen him, you love him. Though you do not now see him, you believe in him and rejoice with joy that is inexpressible and filled with glory, obtaining the outcome of your faith, the salvation of your souls. Concerning this salvation, the prophets who prophesied about the grace that was to be yours searched and inquired carefully, inquiring what person or time the Spirit of Christ in them was indicating when he predicted the sufferings of Christ and the subsequent glories. It was revealed to them that they were serving not themselves but you, in the things that have now been announced to you through those who preached the good news to you by the Holy Spirit.
1 Peter 1:3-12, KJV
How does this answer the question, Who am I?
1 Peter was written by the Apostle Peter, and addressed to fellow believers (1 Peter 1:1-2) This devotional is addressed primarily to Christian believers, even though the basic principles remain the same for believers and non-believers in Christ. Peter answers the question, Who am I?
Born Again to a Living Hope

Being born again (see John 3 for an explanation of this term), in other words having a personal relationship with Jesus Christ as our Lord and Savior, gives us something we did not have before: a living hope.
Who am I? I have a life in Christ.
Who am I? I am born again to live for Christ.
Who am I? My purpose in life now changes.
Whatever we do, we will do it as a living testimony of Christ being in us. Does this mean, we will be happy, happy, happy, all the time? No, of course not. Life is a mixture of wonderful, happy times, and also sad, and tragic times. As a Christian, though, we know that everything that happens to us is by the will of God. He gives us the strength to endure many unhappy and tragic times. We know that our home is no longer here, but in heaven. Therefore, though we may not always be happy, we can always have a peace with God. We are no longer tossed to and fro by everything we go through, but rest in the confidence that our God is there, and takes care of us through the hard times.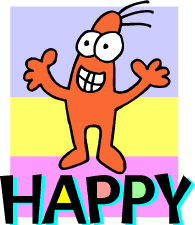 Who am I in Christ? I am a child of God, chosen by Him to live my life, no matter what my circumstances, according to God's will and for His glory.
Do non-Christians understand this? No, they do not.
Do we always understand this? No, not always. We may have the knowledge and understanding that this is true, but often we find ourselves living exactly the opposite, i.e. just as fearful as those who have no hope in Christ. What do we do? We fall before God, ask Him to forgive us, and to help us to live more in the peace and faith of His guidance and protection.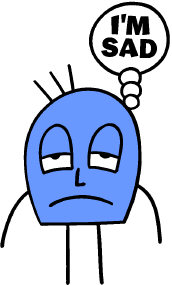 Growth is always somewhat sporadic. Children may grow a few inches a year, then seem to almost stop growing, and then shoot up by many inches in just a few short years. Our growth, as Christians, is just like that. We have "dry" periods when God seems so far away. But, does God leave us? No. We leave Him, but when we come back, there He is to forgive us, and to help us grow stronger in Him.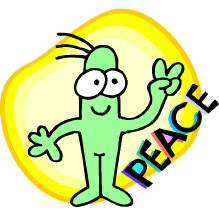 In Philippians 4:4-9, we are told: Rejoice in the Lord always; again I will say, Rejoice. Let your reasonableness be known to everyone. The Lord is at hand; do not be anxious about anything, but in everything by prayer and supplication with thanksgiving let your requests be made known to God. And the peace of God, which surpasses all understanding, will guard your hearts and your minds in Christ Jesus. Finally, brothers, whatever is true, whatever is honorable, whatever is just, whatever is pure, whatever is lovely, whatever is commendable, if there is any excellence, if there is anything worthy of praise, think about these things. What you have learned and received and heard and seen in me [Paul}, practice these things, and the God of peace will be with you.
There it is. Who am I? I stay focused on Christ and His love and care for me? Whatever is true, whatever is honorable, whatever is just, whatever is pure, whatever is lovely, whatever is commendable,. . . I will think about these things.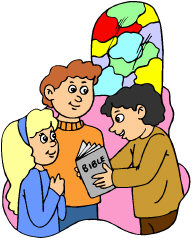 Surround yourselves with Christian friends, go to church, read the Bible, pray every day. These things are all honorable, just, pure, lovely, and commendable.
How do you strengthen your relationship with God? How do you learn to cherish the times you spend with Him in prayer? Surround yourselves with Christian friends, go to church, read the Bible, pray every day. (Hmm – think I just said that, didn't I?)
Here's another hint, bookmark this site. Return here everyday and immerse yourself in another Devotional. This site is for you. My purpose is to encourage and build us up in Christ as we stay focused upon Him and live totally for God's honor and glory.
Write a Who am I Poem or Essay. The Who am I poems needs to be 50 lines or less (each line is 50 characters), and the essay needs to be 100 lines or less (each line is 50 characters.)
The best entries will be published on the Who am I Contests page. Your poem or essay should be relevant to the devotional on this page, and they must be written by teens or about teens. They can be personal or general, and can be about anyone. If you know of a special person who lives close to the Lord, describe them by poetry or essay. Maybe you want to write about your desire to be a more Godly Christian. You may also use characters from the Bible, or fictitious characters.
Really, there are no specific rules other than they must show a relation to this essay, and they must fit the limits listed above. Type your essay on a word processor and then paste them into the forms; or type them right onto the forms. All information needs to be filled in on the form. No information (including your email address) will be given to anyone. By submitting your poem or essay, you give me the right to publish your poem or essay on this web site. It will not be given to anyone else, and my rights only include the right to publish it here. You may enter as often as you wish. Please use a separate form for each poem or essay you complete.
Thanks for entering.
Linda
Who am I Contests:
Poetry Contest Form

Essay Contest Form


---
---
---
---
Who Am I?

Who am I Poetry

Teen Devotions

Gift of Youth

Home

Contact Me now with your questions, comments, or suggestions for more Devotional topic ideas. I'd love to hear from you. I may publish some of questions or ideas on this page. Your personal information will never be given to anyone (including your email address). Only your first name and City will appear with your comments.
---