Psalm 119 Vs 113-120
Samekh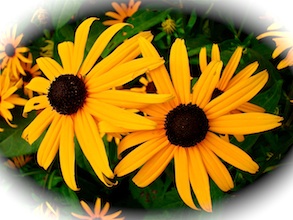 A Bible Devotion from Psalm 119 Vs 113-120
I Hope In Your Word
113 I hate the double-minded, but I love your law.
114 You are my hiding place and my shield; I hope in your word.
115 Depart from me, you evildoers, that I may keep the commandments of my God.
116 Uphold me according to your promise, that I may live, and let me not be put to shame in my hope!
117 Hold me up, that I may be safe and have regard for your statutes continually!
118 You spurn all who go astray from your statutes, for their cunning is in vain.
119 All the wicked of the earth you discard like dross, therefore I love your testimonies.
120 My flesh trembles for fear of you, and I am afraid of your judgments.
Psalm 119 Vs 113-120, NKJV
Psalm 119 Vs 113-120 has an interesting transition; it lays open the heart of the Psalmist and explains his trust in the statutes of God. He loves God's law, evil doers keep him from obedience to the law, God shows His hatred of sin by discarding the wicked, and he fears God and is afraid of God's judgments. 
The picture we see here in Psalm 119 Vs 113-120 gives the same response we should see in our lives as true believers. God's Word is pure and not double-minded. How many things can that be said of in our daily experience of life? Everything in this world is double-minded! Purity only comes from God, therefore we have a great love for the pure Word of God. 


We are in the world, but not of the world - a simple, but very profound statement. The people we are around each day do affect us; we have many friends and acquaintences who are non believers. We must, however, remember that they DO affect our lives and pull us away from God. It's so important, therefore, that we take time out each day to quietly spend some time in God's Word and in prayer. 


Many times it seems as though the wicked all around us live their lives untouched by the hand of God. It only takes a little understanding of the Bible, however, to know that this is not true. Remember the Psalm we studied where the Psalmist was saying this very thing, but later in the Psalm he stated that when he went into the sanctuary of God, he understood their end. Because we know of God's hatred of sin, and that He is a righteous and holy God, we are driven to obedience in His Word. 


Are we all supposed to be trembling in fear of God? What does this mean? We fear God because we know He is without sin and cannot look upon a person filled with sin. We also know that by trusting in the Lord Jesus as our Savior, God sees the blood of Christ and not our sin when he looks upon us. That fear of God ultimately is what drove us to salvation through Christ. The non Christian does not fear God; rather he is arrogantly defiant of God. Just a quick appraisal of your heart will quickly reveal which camp you are in. 


What a somber reminder the 119th Psalm is to us of the necessity of loving and obeying God's commandments. Of course, we can only obey the Bible through the help of our Lord. 


As shown in Psalm 119 Vs 113-120, pray that you would tremble and fear God and that this will lead you to obedience if you are a true Christian, and that it will lead you to salvation in Christ if you are not.
Next: Psalm 119 Vs 121-128 - Above Fine Gold
---

Video Devotions from Psalm 119 Vs 113-120

The Law or Vanity, Verses 113-116

Hold Me Up, verses 117-120

---
---
Psalm 119 Vs 113-120 

Psalms 1-40 

Psalms 41-84 

Psalms 85-118 

Psalm 110

Psalms 120 - 150

Home