Psalm 34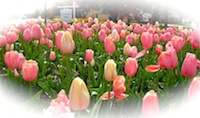 A Bible Devotion from Psalm 34

Do You Believe in Angels?
I will bless the Lord at all times; His praise shall continually be in my mouth. My soul shall make its boast in the Lord; the humble shall hear of it and be glad. Oh, magnify the Lord with me, and let us exalt His name together. I sought the Lord, and He heard me, and delivered me from all my fears. They looked to Him and were radiant, and their faces were not ashamed. This poor man cried out, and the Lord heard him, and saved him out of all his troubles. The Angel of the Lord encamps all around those who fear Him. The young lions lack and suffer hunger; but those who seek the Lord shall not lack any good thing. 
Verses 1-10 of the 34th Psalm, NKJV



God Knows our Weaknesses!
God knows our many weaknesses, and He understands how discouraged we can become. In Psalm after Psalm we are encouraged by the faithfulness of our God who never leaves us nor forsakes us. Look at verse 7: The angel of the Lord encamps all around those who fear Him, and delivers them.
The world loves riches and views those who have them as wise and powerful. But how can any be wise and powerful without the Lord? He may be powerful for a time, but soon another will take his place. This psalm continues in verses 15-16 with, The eyes of the Lord are on the righteous, and His ears are open to their cry. The face of the Lord is against those who do evil, to cut off the remembrance of them from the earth.



Christians Must Become Poor
Christians must become poor before they will be rich and weak before they will be strong. Our riches and our strength is in the Lord. Verse 6 tells us: This poor man cried out and the Lord heard him.
Pray today that you will be humble and poor before the Lord and seek His wisdom and riches.
Next: Psalm 35, My Soul Shall Be Joyful in the Lord
---

More Devotions from Psalm 34
From my Blog, Daily Bible Devotions
The Lord is Near, verses 15-18
The Lord Redeems, verses 19-22
---
Video Devotions from Psalm 34

Exalt His Name, verses 1-7



Taste and See, verses 8-10



The Good Life, verses 11-14



The Lord is Near, verses 15-18



The Lord Redeems, verses 19-22


---
---
---
---

Psalm 34

Psalms 1 - 40

Psalms 41 - 84

Psalms 85 - 118

Psalm 119

Psalms 120 - 150

Daily Bible Devotions 

Home