Psalm 36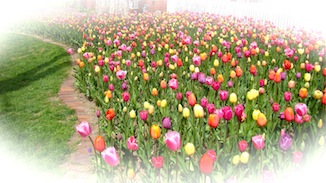 A Bible Devotion from Psalm 36

In Your Light We See Light
How precious is Your lovingkindness, O God! Therefore the children of men put their trust under the shadow of Your wings. They are abundantly satisfied with the fullness of Your house, and You give them drink from the river of Your pleasures. For with You is the fountain of life; in Your light we see light.
Psalm 36:7-9, NKJV
Take some time today to ponder the words of this Psalm. What does it mean to put your trust under the shadow of God's wings? I like to think of a child who has no thought or worry about having a place to stay or food to eat. He looks to his parents to provide for him. Yet, how often we fret and stew and worry about having enough money.
Romans 8:15 says this, For you did not receive the spirit of bondage again to fear, but you received the Spirit of adoption by whom we cry out, Abba, Father. It is not natural for the believer to fear. Instead he should cry out to God saying Papa, Father! Abba is a word of endearment a child might use when speaking to their father. We are adopted by Christ and as such are sons of God!
Just ponder that awhile. God, the creator of heaven and earth, adopts us to be His children! I do not understand such a great and mighty God who would think to look upon such creatures of sin as we are. I can only fall down before God and thank Him.
We are truly creatures who love the light, but there is no light on this earth than shines brighter or more pure than the light of Christ which shines upon His people. Truly, in God we do see light, the true light which in which there is no darkness neither shadow of turning.
Pray today that you would be surrounded by the comfort and light of God, your Father in every circumstance this day brings.
Next: Psalm 37, The Righteous Shall Inherit the Land
---
More Devotions on the 36th Psalm from my blog, Daily Bible Devotions
Abundantly Satisfied, verses 7-9


Video Devotions from Psalm 36

No Fear, verses 1-6



Abundantly Satisfied, verses 7-9



Foot of Pride, verses 10-12


---
---
---
---

Psalm 36

Psalms 1 - 40

Psalms 41 - 84

Psalms 85 - 118

Psalm 119

Psalms 120 - 150 

Daily Bible Devotions 

Home