Pella Tulips


Pella Tulips abound in this small Dutch town founded in the later 1800's. Each year its annual Tulip Time festival brings thousands of tourists to its small town. The exceptionally warm winter weather brought the tulips out early this year (2012), so, unfortunately there were not many tulips left for Tulip Time. All of the tulips on this page were taken in 2012, and, as you can see, they certainly were beautiful!Hope you enjoy the pictures.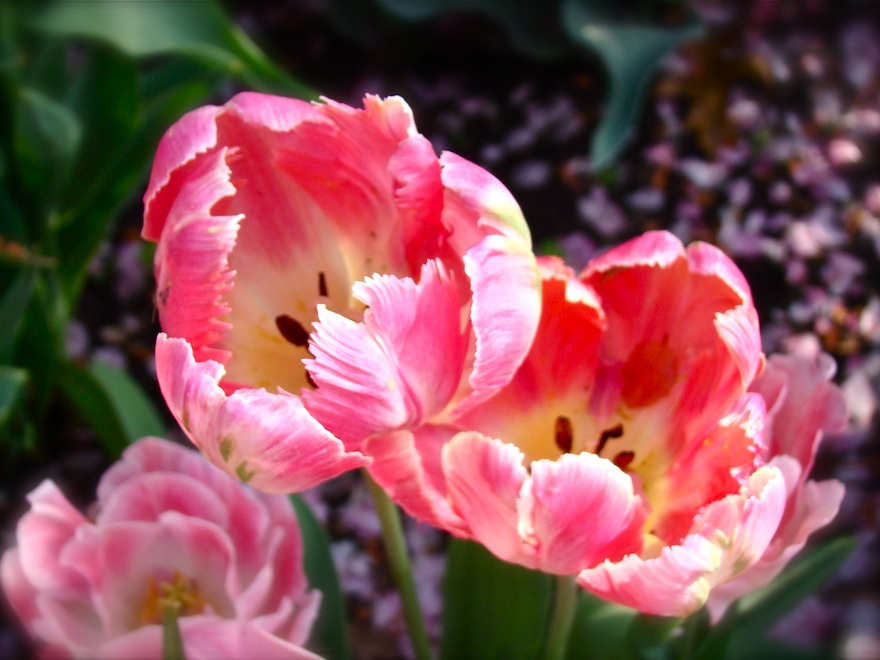 2013 brought an rather unusual year for the tulips. Rain and snow slowed the growth process, but provided some beautiful opportunities for some rather exquisite photos. Follow the link above to find some more gorgeous tulips taken in 2013, such as these shown below.
I hope you have enjoyed walking through this page of tulip pictures from Pella. Keep checking back as I add more pages and more pictures.
2012 was such a good year for spring flowers in Pella; 2013 was a difficult year, but the tulips were truly beautiful when they finally did blossom completely in mid-May. Unfortunately, in 2012, the flowers came out so early that there were not many tulips left by the time we had our annual Tulip Time Festival in Pella. Due to the mile winter before, the tulips leaves were already peeking above the ground late in February. So, the optimum time that year to see the tulips was late March and early April. In 2013, the optimum time was the 2nd and 3rd weeks of May.
God has certainly lavished us with many beautiful flowers. What a blessing it is to live in a city which so appreciates their beauty.
---
Free FLower Pics

Pella Flowers

Pella Tulips
Pella Tulips 2013

Flowers - Still Life 

Devotional Reflections from the Bible Home Page 
---
---