Women of the Bible
Ruth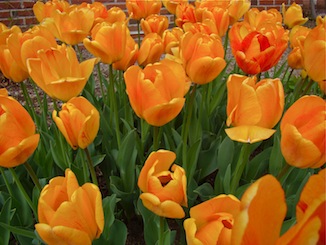 A women's devotional about Women of the Bible
Ruth. One of the most beloved stories is the Bible story of Ruth and the Naomi Bible study as well, and how God blessed both of them.
So Boaz took Ruth and she became his wife; and when he went in to her, the Lord gave her conception, and she bore a son. Then the women said to Naomi. Blessed be the Lord who has not left you this day without a close relative; and may his name be famous in Israel! And may he be to you a restorer of life and a nourisher of your old age; for your daughter-in-law, who loves you, who is better to you than seven sons, has borne him. Then Naomi took the child and laid him on her bosom, and became a nurse to him. Also the neighbor women gave him a name, saying, There is a son born to Naomi. And they called his name Obed. He is the father of Jesse, the father of David.
Ruth 4:13-17, NKJV
Women of the Bible
Ruth
Naomi's Grief

Women of the Bible Ruth has been told over and over, and yet we still love to read it. When you combine the three words, story Ruth Bible, most everyone's eyes will light up. Lets read the story together and see what new truths we can glean (pun intended) from this story. Keep in mind that this is also a Naomi Bible study as well.
Naomi said to her friends and relatives upon returning to her home town, "Call me bitter; I have been sent away full but now am returning empty."

Would we have felt any differently? Let's continue the Women os the Bible Ruth study and find out why Naomi said this.



Women of the Bible
Ruth
End of Famine

Because of a famine in the land, Elimelech and his wife Naomi, along with their two sons, Mahlon and Chilion, went to the land of Moab. While there, both Mahlon and Chilion married Moabite women. Then tragedy struck for Naomi. In the ten years they lived in Moab, first Elimelech, and then Mahlong and Chilion all died, leaving Naomi with her two daughters-in-law.

Upon hearing that the famine had ended in her own land, Naomi decided to return to Judah. Her two daughters-in-law packed up their possessions and arose to go with Naomi.

Now it was the custom in Judah, that if a man died leaving a wife childless, the women would be given to his brother or closest kinsman as a wife. So, Naomi looked at Orpah and Ruth and said, why are you returning with me? I have no more sons to give to you; I will never be a grandmother. Return, instead, to your own land. Her daughters-in-law loved her, and wept at her words. Eventually, Orpah did return to her own land. Ruth, however, was determined to go with Naomi. In this Ruth Bible study we are already struck by the remarkable compassion of Ruth.


Women of the Bible
Ruth
Plea of Ruth

"Do not urge me to leave you or return from following you," she said. "For where you go I will go, and where you lodge I will lodge. "Your people shall be my people, and your God my God. Where you die I will die, and there will I be buried.' May the Lord do so to me and more also if anything but death parts me from you." Women of the Bible Ruth, Ruth 1:16-17

There are some very good mother and daughter-in-law relationships in spite of what our culture tries to teach us. I hope you are blessed with just such a relationship as we see in the Bible story of Ruth and Naomi.

When Naomi saw she was determined to go, she said no more. Naomi and Ruth returned to their city of Bethlehem about the time of the barley harvest.

"Please let me go among the fields and glean heads of grain," said Ruth.

Naomi responded, Go, my daughter."


Women of the Bible
Ruth
Faithfulness of God

Ruth then went to a nearby field and gleaned after the reapers. The poor of the land were welcomed to go into fields that had already been reaped and gather whatever fragments they could find. The field, as it turned out, was owned by Boaz, a close relative of Elimelech, Naomi's husband. Boaz was a kind man. When he went into the fields to talk with the reapers, he noticed a woman gleaning from the remnants of barley.

"Who is this woman," he asked the reapers.

The servant in charge answered, "It is the young Moabite woman who came back with Naomi from the country of Moab. She came early this morning to ask if she could glean and gather after the reapers."


Women of the Bible
Ruth
Kindness of Boaz

Boaz then went to Ruth, "You will listen, my daughter, will you not? Do not go to glean in another field, nor go from here, but stay close by my young women. Go after them and glean."

He also commanded his young men not to touch her, but to protect her, and even leave some extra barley for her to glean.

When Ruth returned home and told Naomi what had happened, Naomi told Ruth that God had led her to the field of one of their nearest kinsman. All of the remaining harvest time, Ruth gleaned in Boaz' fields to provide for her mother-in-law and herself.


Women of the Bible
Ruth
Attention of Boaz

Naomi was pleased when she heard all that had transpired. When the barley and wheat harvests were done, Naomi told Ruth to do something very strange. She told her to wash herself, put on her best garment, and go to the threshing floor where the men were winnowing the grain. Stay in hiding until the threshing is done. Then, after the men have eaten and drunk, while his heart is cheerful, go quietly and lay down at Boaz' feet. (Don't you just love Naomi!)

In the night, Boaz awoke and noticed there was a woman lying at his feet. "Who are you?" Boaz asked the woman.

"I am Ruth, your maidservant. Take your maidservant under your wing, for you are a close relative," replied Ruth.

Was Boaz angry? No, he was not. He was amazed that Ruth, who had been so faithful to Naomi, did not go after the young single men of the city. It is known throughout the whole town that you are a virtuous woman.


Women of the Bible
Ruth
Boaz Becomes the Kinsman Redeemer

Boaz said there was another relative closer; he had to go speak to the man to see if he wanted to be the kinsman redeemer. Early that morning, Boaz went to the town gates (where business was usually held) and waited for his relative to come by. He didn't have to wait long. When he saw his brother, he took him aside and said, "You are the closest relative to Elimelech. Do you want to buy his land?"

The relative answered, "Yes, I would like to buy the land."

Boaz then said, "On the day you redeem the land, you will also get Ruth the Moabite, the wife of the dead."

"In that case," the relative answered, "I cannot redeem the land. You redeem it instead."

The other people at the gate were witnesses to the legal transaction that had taken place.


Women of the Bible
Ruth
Wedding of Boaz and Ruth

With all hurdles past, Boaz took Ruth, and she became his wife. The Lord blessed Ruth and Boaz with a son. Imagine Naomi's joy at finally becoming a grandmother. She came back to Bethlehem empty handed, and now, through the love of her daughter-in-law, Ruth, she became a grandmother. The Bible tells us that they named the baby, Obed. Obed was the father of Jesse, who was the father of David, who would become the King of Israel.


Women of the Bible
Ruth
Applications

When we study Women of the Bible Ruth is one of the first we think of, but sometimes we forget that this is a Naomi Bible study as well. Naomi was truly a godly woman and grandmother. When her daughter-in-law returned home with her, she did not forget her. In return, God blessed Naomi, as well as Boaz and Ruth with a son. She who had returned empty now had a grandson. I'm sure she played a very active part in Obed's life.

Becoming a grandmother is a gift from God to us, every bit as much as becoming a mother is. What a privilege if we, as their grandmother, have the opportunity to be a positive influence in our grandchildren's lives. What a wonderful opportunity to share our faith in God with them. With the perspective of living many years, we can say with David, "I have been young, and now am old; yet I have not seen the righteous forsaken, or his children begging for bread." (Psalm 37:25)

In this study of Women in the Bible Ruth shows so much faith and trust in God, and in the Naomi Bible study in this story we learn of a mother-in-law who returned that love and took full responsibility to be there for her grandson as well.

We have a responsibility before God to be there for our children and our grandchildren, and to faithfully encourage them to trust in God all of their lives. What a true blessing from God!

I hope you enjoyed the stories of Women of the Bible Ruth and the Naomi Bible study as much as I did.


---
---
---
---

Women of the Bible Ruth

Elijah and Widow Zarephath

Bible Devotions for Women

Home



---