Strong in Weakness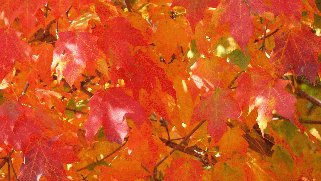 Made Strong in Weakness is a Bible devotional from Hebrews 11, which is a part of a series of devotions entitled Great Hall of Faith.
32. And what shall I more say? for the time would fail me to tell of Gedeon, and of Barack, and of Samson, and of Jephthae; of David also, and Samuel, and of the prophets:
33. Who through faith subdued kingdoms, wrought righteousness, obtained promises, stopped the mouths of lions.
34. Quenched the violence of fire, escaped the edge of the sword, out of weakness were made strong, waxed valiant in fight, turned to flight the armies of the aliens.
35. Women received their dead raised to life again: and others were tortured, not accepting deliverance; that they might obtain a better resurrection:
36. And others had trial of cruel mockings and scourgings, yea, moreover of bonds and imprisonment:
37. They were stoned, they were sawn asunder, were tempted, were slain with the sword: they wandered about in sheepskins and goatskins; being destitute, afflicted, tormented;
38. (Of whom the world was not worthy:) they wandered in deserts, and in mountains, and in dens and caves of the earth.
39. And these all, having obtained a good report through faith, received not the promise:
40. God having provided some better thing for us, that they without us should not be made perfect.
Hebrews 11:32-40, King James Version



Made Strong in Weakness


After giving some incredible examples of those who had faith in God, these verses conclude Hebrews 11. After reading these verses it is easier to understand the true battle, of which we are a part, between the kingdom of God and the kingdom of Satan. Many have been spared the brutal afflictions listed above, but many, even in our day, have not. We must be strong in weakness!


As the world continually moves away from God to worship other idols, or to walk in total unbelief, where will you stand? Will you be a part of those, of whom it is said in Hebrews 11:38, Of whom the world was not worthy? If you are called to suffer for Christ will you be like those in Hebrews 11:35? Others were tortured, not accepting deliverance; that they might obtain a better resurrection.


Often it is too easy for us to be caught up in our everyday lives, forgetting that we serve a much higher purpose because we serve the God of God all Gods, King of all Kings, and Lord of all Lords.


As we are called to suffer in the name of Christ, I pray that we will remember that God has truly provided some better place for us. This world is not our home; we are just passing through. Go to Christ who can only make you strong in weakness!


---


Strong in Weakness

Great Hall of Faith

Free Christian eBooks

Home Page



---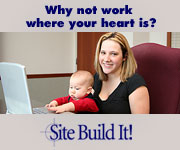 ---
Do You Like My Site?
You Can Do It Too!
Devotional Reflections
from the Bible


Member of 5 Pillar Club
---
---