Psalm 86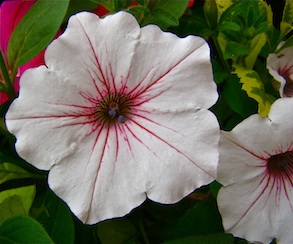 A Bible Devotion from Psalm 86

I Am Holy 

1 Bow down Your ear, O LORD, hear me; for I am poor and needy. 2 Preserve my life, for I am holy; You are my God; save Your servant who trusts in You! 3 Be merciful to me, O Lord, for I cry to You all day long. 4 Rejoice the soul of Your servant, for to You, O Lord, I lift up my soul. 5 For You, Lord, are good, and ready to forgive, and abundant in mercy to all those who call upon You. 
Psalm 86:1-5, NKJV 


As Christians, what is our relationship to God? How does God view us? The 86th Psalm calls us "holy" in verse 2; elsewhere in the Bible Christians are called saints of God. How can that be when we are still creatures of sin and what does that mean? 
To be holy is to be set apart; to be a saint is to be righteous. We are righteous, but not because of us. The Lord Jesus Christ paid the price (death) for our sins. As such God views us through the blood of Christ as holy and set apart for His glory. 

What an amazing God we have! He is ready to forgive and has abundant mercy to everyone who calls upon the name of Christ. When we call upon Christ's name for salvation, we are not just accepting His payment for our sins, but we are making Him the Lord and Master of our lives. The person who does not bow before Christ as his new Lord and Master really hasn't accepted His payment for their sins. When Christ saves us we are now holy and therefore our lives should reflect that holiness in changed lives desiring to do the will of God. 
Pray today that you would be aware of the fact that you are set apart (holy), and that you would therefore be careful by God's grace to live as that holy person before God.
Next: Psalm 87 - The Lamb's Book of Life
---
More Devotions on the 86th Psalm from my blog, Daily Bible Devotions
Help and Comfort, verses 16-17
---
Video Devotions from Psalm 86

I Am Holy, verses 1-2

Rejoice the Soul, verses 3-5

No Doubt, verses 6-7

None Like Thee, verses 8-10

Thy Way, verses 11-13

But Thou, verses 14-15

Help and Comfort, verses 16-17

---
---
---
---

Psalm 86

Psalms 1 - 40 

Psalms 41 -84 

Psalms 85 - 118

Psalm 119

Psalms 120 - 150 

Daily Bible Devotions 

Home