Psalm 70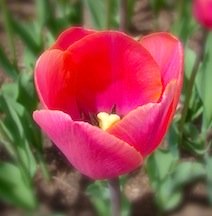 A Bible Devotion from Psalm 70

Let God Be Magnified

1 Make haste, O God, to deliver me! Make haste to help me, O LORD! 2 Let them be ashamed and confounded who seek my life; let them be turned back and confused who desire my hurt. 3 Let them be turned back because of their shame, who say, "Aha, aha! 4 Let all those who seek You rejoice and be glad in You; and let those who love Your salvation say continually, "Let God be magnified!" 5 But I am poor and needy; make haste to me, O God! You are my help and my deliverer; O LORD, do not delay. 
The 70th Psalm, KJV
Do you think you are the only one who suffers from the scorn of those around you because of your walk with God? Actually, that is more normal than not! Psalm after Psalm is written as a plea before God for the help to endure the derision of those around us who are just waiting for us to slip up so they can say, "Aha, aha!. Not only do they deride us, but they also rejoice when things go badly for us.
Remember the time in Acts when the disciples were imprisoned for their faith? They rejoiced before the Lord because they were counted worthy to suffer for Christ. 

It is not wrong to pray for help from God to deliver us from the abuse of those around us, but in the midst of that abuse, we must also praise God for the suffering and pray that His name might be magnified in it. That's exactly what we see David doing in this Psalm. He ends the Psalm by praising God who is his help and deliverer, but then adds, "but hurry up and deliver me now!" 
Pray today that you will be patient amidst persecution by those around you and give God the praise for being able to suffer for Him. But also, don't forget to ask Him to deliver you! 
Next: Psalm 71 - When I am Old and Grayheaded
---
Another devotion on the 70th Psalm from my blog, Daily Bible Devotions
---
A Video Devotion from Psalm 70

Hurry, verses 1-5

---
---
---
---

Psalm 70

Psalms 1 - 40 

Psalms Devotions 41 - 84

Psalms 85 - 118

Psalm 119

Psalms 120 - 150 

Daily Bible Devotions 

Home