Psalm 71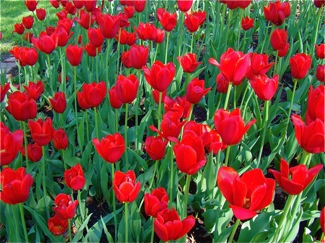 A Bible Devotion from Psalm 71

When I am Old and Grayheaded
Do Not Forsake Me

17 O God, You have taught me from my youth; and to this day I declare Your wondrous works. 18 Now also when I am old and grayheaded, O God, do not forsake me, until I declare Your strength to this generation, Your power to everyone who is to come.
Psalm 71:17-18, KJV
David is one of the few men in the Bible whose life story is told from the time he was a young boy until the time when he died in his old age. As one would expect he had times of great honor and joy, but also times of untold grief. Again in this Psalm David prays for God's help in his old age when his enemies are all around him, but he continually sprinkles that prayer with praise to God. 
What a testimony his life is to believers and unbelievers alike. The theme of this Psalm appears in verses 17 and 18. God taught David who He was while David was yet a youth. His entire life, youth to old age, has been spent in praising God and crying out to God for deliverence. He did not become complacent in his old age and forget God. Oh, he had times of great sin, but in the end we find him praising God at the end of his life for God's righteousness and power and still seeking God for deliverence. 

Will it be easier to be a Christian when we reach old age? Troubles will be upon us until the end of our days here on earth, but if God is gracious to us we will be able to look back upon our lives and see His faithfulness to us even from the days of our youth. Remember, David is the one who said, I have been young and now am old; yet I have not seen the righteous forsaken nor His seed begging bread. 
Next: Psalm 72 - David's Doxology
---
More Devotions on the 71st Psalm from my blog, Daily Bible Devotions
Up from the Depths, verses 19-21
Let There Be Music, verses 22-24
---
Video Devotions from Psalm 71

Our Hope, verses 1-6

Strong Refuge, verses 7-13

Strength of God, verses 14-16

When I Am Old, verses 17-18

Up from the Depths, verses 19-21

Let There Be Music, verses 22-24

---
---
---
---
Psalm 71

Psalms 1 - 40 

Psalms 41 - 84 

Psalms 85 - 118

Psalm 119

Psalms 120 - 150 

Daily Bible Devotions 

Home