Psalm 54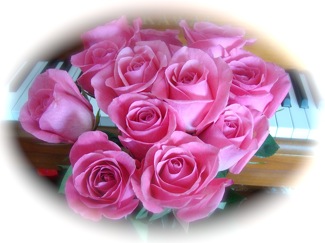 A Bible Devotion from Psalm 54

God is My Helper
1 Save me, O God, by Your name, and vindicate me by Your strength. 2 Hear my prayer, O God; Give ear to the words of my mouth. 3 For strangers have risen up against me, and oppressors have sought after my life; they have not set God before them. 4 Behold, God is my helper; the Lord is with those who uphold my life. 5 He will repay my enemies for their evil. Cut them off in Your truth. 6 I will freely sacrifice to You; I will praise Your name, O LORD, for it is good. 7 For He has delivered me out of all trouble; and my eye has seen its desire upon my enemies. 
Psalm 54, NKJV 
David wrote this Psalm when the Ziphites went and told Saul that David was hiding among them. Again and again King Saul would seek to kill David, and yet God continually delivered him from the hands of Saul. David's faith in the Lord never wavered during this time; neither did he complain against God because of his circumstances. Look at the pattern of this Psalm. 
In verses 1 and 2 David cried out to God for help; in verse 3 he acknowledges his enemies as those who have not set God before them. Then, in verses 4 and 5 he expresses his unmost faith in God. Verses 6 and 7 are filled with praise to God for He has delivered me out of all trouble. And my eye has seen its desire upon my enemies.
We would do well to adopt this pattern for dealing with our enemies. It's easier to complain or to talk about our enemies to others, but does that accomplish anything? God is your helper; live as though you truly believe that! Then you, too can say with David, He has delivered me out of all trouble.
Pray today that you would live today in the confidence that God is truly your helper no matter what the day brings. 
Next: Psalm 55, Evening and Morning and at Noon I Will Pray
---
More devotions on the 54th Psalm from my blog, Daily Bible Devotions
---

Video Devotions from Psalm 54


Name of God, verses 1-3

Reward Evil, verses 4-5

The Lord Is Good, verses 6-7

---
---
---
---

Psalm 54

Psalms 1-40

Psalms 41 - 84

Psalms 85 - 118

Psalm 119

Psalms 120 - 150 

Daily Bible Devotions 

Home