Psalm 55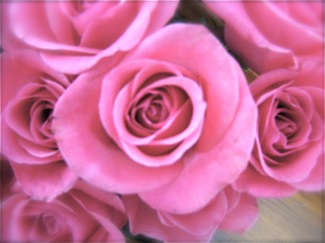 A Bible Devotion from Psalm 55

Evening and Morning and at Noon I Will Pray
12 For it is not an enemy who reproaches me; then I could bear it. Nor is it one who hates me who has exalted himself against me; then I could hide from him. 13 But it was you, a man my equal, my companion and my acquaintance. 14 We took sweet counsel together, and walked to the house of God in the throng. . . .16 As for me, I will call upon God, and the LORD shall save me. 17 Evening and morning and at noon I will pray, and cry aloud, and He shall hear my voice. 18 He has redeemed my soul in peace from the battle that was against me, for there were many against me. 19 God will hear, and afflict them, Even He who abides from of old. 
Psalm 55:12-14 and 16-19a, NKJV 
We are in a battle! In writing Psalm 55, David understood that; he said, He has redeemed my soul in peace from the battle that was against me. It's hard to understand that, especially if you live in a peaceful country. In the midst of that peace and tranquility Satan and his angels are busy warring against God and His people. They will not stop until God has defeated Satan for the last time at the end of the world.
During the war in Vietnam, the US soldiers had to learn to fight using new military tactics: guerilla warfare. Their enemy would hide and camoflage himself so that he was not easily detected. Sometimes they would even use women and children to infiltrate an outpost and destroy it.

Satan has always used guerilla warfare; the Bible says that he appears to us as an angel of light. We would recognize him if he appeared to us in a red suit with a long tail and a pitchfork in his hand. Instead, he uses very nice people; sometimes even our best friends to make us weak and to destroy our testimony for Christ. Sometimes he presents religion to us in a half truth. How many groups and cults do you know of who claim to believe the Bible, and yet they deny most of it.
Become a person of constant prayer and fellowship with God. Cast your burden on the LORD, and He shall sustain you; He shall never permit the righteous to be moved. verse 22 Pray to the LORD in the evening, and in the morning, and at noon. God alone is able to guide you and keep you from falling into Satan's slippery traps.

Pray today that God would help you to keep an attitude of constant prayer with Him and keep you from falling into the temptations all around you. 
Next: Psalm 56, God is for Me!
---
More Devotions on the 55th Psalm from my blog, Daily Bible Devotions
Death of a Friendship, verses 9-15
Evening, Morning, and Noon, verses 16-19
---

Video Devotions from Psalm 55

Enemies, verses 1-3

Terrors of Death, verses 4-8

Death of a Friendship, verses 9-15

Evening, Morning, and Noon, verses 16-19

Heart of War, verses 20-21

Promises, verses 22-23

---
---
---
---

Psalm 55

Psalms 1 - 40

Psalms 41-84

Psalms 85 - 118

Psalm 119

Psalms 120 - 150 

Daily Bible Devotions 

Home