Psalm 47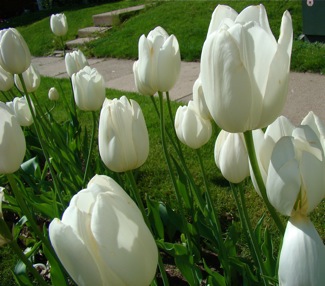 A Bible Devotion from Psalm 47

The Lord Most High is Awesome
Oh, clap your hands, all you peoples! Shout to God with the voice of triumph! For the Lord Most High is awesome; He is a great King over all the earth . . . . God reigns over the nations; God sits on His holy throne. The princes of the people have gathered together, the people of the God of Abraham. For the shields of the earth belong to God; He is greatly exalted. 
Psalm 47:1-2 and 8-9, NKJV
The war is already over! Do you remember the story of the Japanese man found on a deserted island many years after the end of World War II. There he was, still defending the island for Japan; it was not easy for his rescuers to convince him that the war had been over for over a decade!
Do you know that we do the same thing? We live as those we are still in the midst of a war between good and evil; worse than that, most people do not even believe that such a war exists! That's not true of Satan. He knows that the war is already over; he knows he is already defeated. He sure does a good job of convincing us otherwise.
God reigns over the nations; God sits on His holy throne. How would you live differently if you truly believed that and acted upon it? Remember those high school basketball days. Try to convince the cheerleaders that they haven't already won even before the game begins! Before the first ball is tipped off, the cheers of victory have already begun.

What difference would it make if all true believers lived each and every day as though Satan and all of his forces of evil were already defeated? Let us pray that, by the grace of God, we actually would live as though we are on the winning side, both now and for the rest of the days God gives us to live on this earth.

Then, when we enter the gates of Heaven, let the celebrations begin!
Pray today for a victorious spirit as you live this day; God has already won! 
Next: Psalm 48, Great is the Lord and Greatly to Be Praised
---
More devotions on the 47th Psalm from my blog, Daily Bible Devotions
---

Video Devotions from Psalm 47

He is King, verses 1-4
Sing Praises, verses 5-7

God Reigns, verses 8-9

---
---
---
---

Psalm 47

Psalms 1 - 40

Psalms 41 - 84

Psalms 85 - 118

Psalm 119

Psalms 120 - 150 

Daily Bible Devotions 

Home