Psalm 48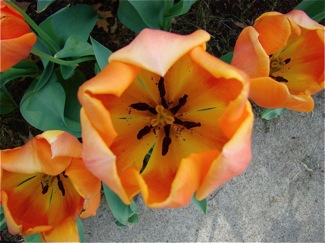 A Bible Devotion from Psalm 48

Great is the Lord, and Greatly to be Praised
Great is the Lord, and greatly to be praised. In the city of our God, in His holy mountain. Beautiful in elevation, the joy of the whole earth, is Mount Zion on the sides of the north, the city of the great King. God is in her palaces; He is known as her refuge. For behold, the kings assembled, they passed by together. They saw it, and so they marveled; they were troubled, they hastened away. Fear took hold of them there . . . . As we have heard, So we have seen in the city of the Lord of hosts, in the city of our God; God will establish it forever. . . . For this is God, our God forever and ever; He will be our guide even to death. 
The 48th Psalm, verses 1-6a, 8, and 14, NKJV 
Psalm 48 looks forward to the New Jerusalem on Mount Zion. It reminds us that it is good to reflect upon our future in heaven in the city of the great King.
The Psalmist envisions the time when all of the earth will be gathered before this great city. Look at the reaction of the kings of the earth! They pass by and marvel at it, but then are troubled and hurry away in fear.
We view that "hurrying away" in many different forms: denying God, creating a God who is more pleasing, ignoring God, trusting in our own abilities instead of seeking the help of God, etc. Even the true believers tend to fall into some of these categories. How sad! Look at the God we have.
God is to be praised; He is our refuge. He will be our guide even unto death. But what about after death? God has made us a beautiful city high in the mountains that is established for all eternity. When this earth is destroyed God will create a new Heaven and a new earth where all of the true saints of God will live forever. You do not have to wait until then to have the peace and joy that comes to the believers in Christ. Christians begin their eternity with Christ the moment they become a believer.
Pray today that you would live in the full knowledge of God who is your refuge both now and forever! 
Next: Psalm 49, The Redemption of Souls is Costly
---
More devotions on the 48th Psalm from my blog, Daily Bible Devotions
Forever and Ever, verses 12-14
---

Video Devotions from Psalm 48

God is Known, verses 1-3
Fear, verses 4-8
Lovingkindness, verses 4-11
Forever and Ever, verses 12-14
---
---
---
---

Psalm 48

Psalms 1 - 40

Psalms 41 - 84

Psalms 85 - 118

Psalm 119

Psalms 120 - 150 

Daily Bible Devotions 

Home