Psalm 38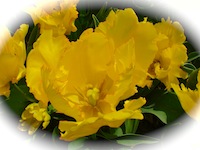 A Bible Devotion from Psalm 38

Do Not Forsake Me, O Lord
My loved ones and my friends stand aloof from my plague, and my relatives stand afar off. Those also who seek my life lay snares for me; those who seek my hurt speak of destruction, and plan deception all the day long. But I, like a deaf man, do not hear; and I am like a mute who does not open his mouth. Thus I am like a man who does not hear, and in whose mounth is no response. For in You, O Lord, I hope; You will hear, O Lord my God. 
Psalm 38:11-15, NKJV
David, the Psalmist brings to us one of the hardest things we have to deal with in this life. It's one thing to have those around you forsake you and devise evil against you, but when your friends and family forsake you, you feel so alone. We know that David, the king faced this many times in his life. His mourning is not trite; rather this Psalm is filled with the grief he expresses.
There is no soundness in my flesh because of Your anger, nor any health in my bones because of my sin. For my iniquities have gone over my head; like a heavy burden they are too heavy for me. My wounds are foul and festering because of my foolishness. (Verses 3-5 of the 38th Psalm)
Christians do sin! It is a great grief to us, but we will encounter our own sin nature all of our lives until we enter heaven. Unfortunately, the people who are most apt to be offended by our sin are those closest to us. Remember how David dealt with this in his life? For in You, O Lord, I hope; You will hear, O Lord my God. verse 15 When your friends and family speak against you, don't listen. Like David, be as a deaf man to their voices. We are never alone; Christ is always with us. When you find yourself in sin, fall down before the Lord in repentance. The Lord is always there and He will hear you.
Pray today that you would look to Christ as your greatest friend, and go to Him when you find yourself sinning against God.
Next: Psalm 39, Lord What Do I Wait for, My Hope is in You
---
More Devotions on the 38th Psalm from my blog, Daily Bible Devotions
The Lord Understands, verses 6-10
Hope in the Lord, verses 11-16
---
Video Devotions from Psalm 38

Heavy Burden, verses 1-5



The Lord Understands, 

verses 6-10





Hope in the Lord, 

verses 11-16





My Salvation,

 

verses 17-22




---
---
---

Psalm 38

Psalms 1 - 40

Psalms 41 - 84

Psalms 85 - 118

Psalm 119

Psalms 120 - 150

Daily Bible Devotions 

Home