Psalm 39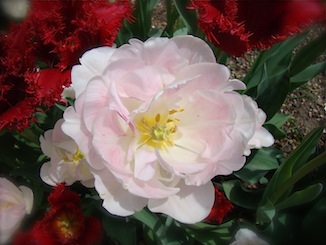 A Bible Devotion from Psalm 39

Lord, What Do I Wait For, My Hope is in You
And now, Lord, what do I wait for? My hope is in You. Deliver me from all my transgressions; do not make me the reproach of the foolish. I was mute, I did not open my mouth, because it was You who did it. . . . Hear my prayer, O Lord, and give ear to my cry; do not be silent at my tears; for I am a stranger with You.
Psalm 39:7-9 and 12, NKJV
It is so easy for us to have doubts - even doubts of whether we are really a true Christian? This Psalm is perfect for such a time. Remember, God is our father. In His great love for us there must come times of discipline as well as times for showing His love and favor.
As children born in sin, it is a great grief that we must struggle with our own sin. As we become closer to God, I believe we do sin less. However, because we are so much more sensitive to God and His Word, it seems to us as though we sin more!
In this Psalm we see David, a man after God's own heart, struggle with his sin and God's resulting discipline. In the last two verses of this Psalm, David says, Remove Your gaze from me, that I may regain strength, before I go away and am no more. It is so easy to have doubts when we fall under the chastening hand of God. That is why many times it seems that the wicked around us live lives without troubles when we go from one trial to the other. Praise God for His chastening as He molds and shapes us to become more like Him.
Pray today that you would rejoice under God's chastening hand knowing He only chastens His true children.
Next: Psalm 40, He Set My Feet Upon a Rock
---
More Devotions on the 39th Psalm from my blog, Daily Bible Devotions
Measure of My Days, verses 1-4
---

Video Devotions from the Psalm 39
Measure of My Days, verses 1-4
Hope in Thee, verses 5-7
I Am a Stranger, verses 8-13
---
---
---
---

Psalm 39

Psalms 1 - 40

Psalms 41 - 84

Psalms 85 - 118

Psalm 119

Psalms 120 - 150 

Daily Bible Devotions 

Home