Psalm 32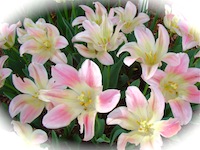 A Bible Devotion from Psalm 32

Be Glad in the Lord and Rejoice!
I said, "I will confess my transgressions to the Lord," and You forgave the iniquity of my sin. For this cause everyone who is godly shall pray to You in a time when You may be found . . . You are my hiding place; You shall preserve me from trouble . . . I will guide you with My eye. Do not be like the horse or like the mule, which have no understanding, which must be harnessed with bit and bridle, else they will not come near you. Many sorrows shall be to the wicked; but he who trusts in the Lord, mercy shall surround him. Be glad in the Lord and rejoice, you righteous; and shout for joy, all you upright in heart! 
Psalm 32:5b-6a, 7a, 8b-11, NKJV
What a wondrous God we have, and what great joy the Godly have in the forgiveness of the Lord. The wicked here are compared to the mule and horse which can only be moved with a bridle in their mouth; many sorrows will come to the wicked.
Not so the Christian. We have a hiding place in God who will preserve us from trouble. His great mercy and forgiveness surrounds the righteous. The Godly have every confidence in this mighty God who not only forgives our sins, but will take us to be with Him forever. We will not face the time of eternal trouble that will come upon the ungodly.
I have never understood why God gave His only Son to die for our sins; it is beyond my comprehension. Oh that we would always partake of that love. The only response we have is to fall on our faces before this God and ask for His forgiveness for our many sins. God will save us from an eternal damnation, and will preserve us even while we are here on earth.
Pray today that God would grant you true faith in Him. Be glad in the Lord and rejoice, you righteous; and shout for joy, all you upright in heart! (Verse 11 of the 32nd Psalm)
Next: Psalm 33, The Earth if Full of the Goodness of the Lord
---
More Devotions on the 32nd Psalm from my blog, Daily Bible Devotions
---
Video Devotions from Psalm 32

Blessed is He, verses 1-2



You, verses 3-7



Horse and Mule, verses 8-11


---
---
---
---

Psalm 32

Psalms 1 - 40

Psalms 41 - 84

Psalms 85 - 118

Psalm 119

Psalms 120 - 150 

Daily Bible Devotions 

Home