Psalm 17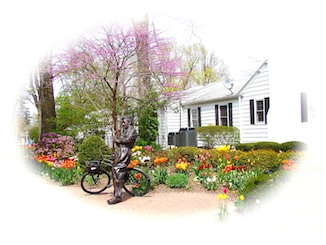 A Bible Devotion from Psalm 17

Keep Me as the Apple of Your Eye
  6 I have called upon You, for You will hear me, O God;
         Incline Your ear to me, and hear my speech.
 7 Show Your marvelous lovingkindness by Your right hand,
         O You who save those who trust in You
         From those who rise up against them.
 8 Keep me as the apple of Your eye;
         Hide me under the shadow of Your wings,
 9 From the wicked who oppress me,
         From my deadly enemies who surround me.
 15 As for me, I will see Your face in righteousness;
         I shall be satisfied when I awake in Your likeness.

The 17th Psalm, verses 6-9 and 15, NKJV
This Psalm reminds me of a song: 
This world is not my home, 
I'm just a passing through. 
My troubles are laid up 
Somewhere Beyond the Blue. 
The angels beckon me 
from Heaven's open door, 
and I can't feel at home 
in this world anymore.

This is another Psalm speaking of our hope in Christ while being surrounded by our enemies on every side. The Psalm begins with a plea to God. David understands the reality of life; he puts all of his trust in God and he knows that God tests him. The wicked do not understand their true lot in life. They walk about seeking to devour the righteous, believing all the while that they are winning this battle of oppression against the righteous.
Our only hope against the wicked around us is Christ. The Psalmist pleads, Arise, O Lord, confront him, cast him down; deliver my life from the wicked with Your Sword, with Your hand from men, O Lord, from men of the world who have their portions in this life, and whose belly You fill with Your hidden treasure.
Verses 13 and 14 of the 17th Psalm
Next: Psalm 18, For Who is God, Except the Lord?
---
More devotions on the 17th Psalm from my blog, Daily Bible Devotions
Let Your Eyes Behold, Verses 1-2
Shadow of Thy Wings, Verses 6-9
---
Video Devotions from Psalm 17

Let Your Eyes Behold, verses 1-2



Hold Me Up, verses 3-5



Shadow of Thy Wings, verses 6-9



Satisfied, verses 10-15


---
---
---
---

Psalm 17

Psalms 1 - 40

Psalms 41 - 84

Psalms 85 - 118

Psalm 119

Psalms 120 - 150

Daily Bible Devotions 

Home