Psalm 18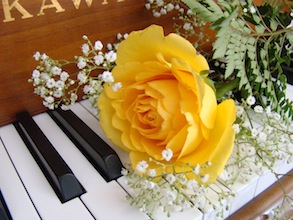 A Bible Devotion from Psalm 18

For who is God, except the Lord? 
And who is a rock, except our God?
I will love You, O Lord, my strength. The Lord is my rock and my fortress and my deliverer; my God, my strength, in whom I will trust; my shield and the horn of my salvation, my stronghold. I will call upon the Lord, who is worthy to be praised; so shall I be saved from my enemies. 
The 18th Psalm, verses 1-3, NKJV


I have a note in my Bible that says: A Psalm of David the servant of the Lord, who spoke to the Lord the words of this song on the day that the Lord delivered him from the hand of all his enemies and from the hand of Saul.
The wonderful thing about the Psalms of David is the opportunity we have to see the heart of this mighty warrior. Many chapters in our Bible are given to the stories of David as a shepherd, as a leader in battled, as a man pursued by Saul, and as a man annointed by God as the King of Israel. Many Psalms, such as this one, were written in response to these events and allow us to see why God calls David, A man after my own heart.
We see in Psalm 18, David's overwhelming love of God, as well as his understanding that God is the One who grants him victory in his conquests. Compare this attitude to other famous conquerors, such as Alexander the Great, or Napolean. They were men of great pride, who relished in receiving praise and glory from the people around them.
David never speaks of his own greatness and glory in battle, but rather gives all the glory and praise to the Lord. He sent from above, He took me; He drew me out of many waters. He delivered me from my strong enemy, from those who hated me, for they were too strong for me. They confronted me in the day of my calamity, but the Lord was my support. He also brought me out into a broad place; He delivered me because He delighted in me. Psalm 18:16-19
Imagine that! He delivered me because He delighted in me. As true believers, God DELIGHTS in us! We are His children; He loves us, takes care of us, and delights in us! Take the time to read Psalm 18 today, and think about the many ways God takes care of you and delights in you.
Here is David's conclusion: The Lord lives! Blessed be my Rock! Let the God of my salvation be exalted. It is God who avenges me, and subdues the peoples under me; He delivers me from my enemies. You also lift me up above those who rise against me; you have delivered me from the violent man. Therefore I will give thanks to You, O Lord, among the Gentiles, and sing praises to Your name. 
Next: Psalm 19, Acceptable in Your Sight
---
More devotions on the 18th Psalm from my blog, Daily Bible Devotions
Rock, Fortress, and Deliverer, Verses 1-3
He Delighted in Me, Verses 16-19
Upright Before Him, Verses 20-24
Save the Afflicted, Verses 25-27
None to Save Them, Verses 37-42
You Have Made Me, Verses 43-45
---
Video Devotions from Psalm 18

Rock, Fortress, and Deliverer, verses 1-3



He Heard My Voice, verses 4-6



God Answers, verses 7-15



He Delighted in Me, verses 16-19



Upright before Him, verses 20-24



Save the Afflicted, verses 25-27



Light My Candle, verses 28-30



Who is God? verses 31-36



None to Save Them, verses 37-42



You Have Made Me, verses 43-45



It Is God, verses 46-50


---
---
---
---
Psalm 18

Psalms 1 - 40

Psalms 41 - 84

Psalms 85 - 118

Psalm 119

Psalms 120 - 150 

Daily Bible Devotions 

Home