Psalm 149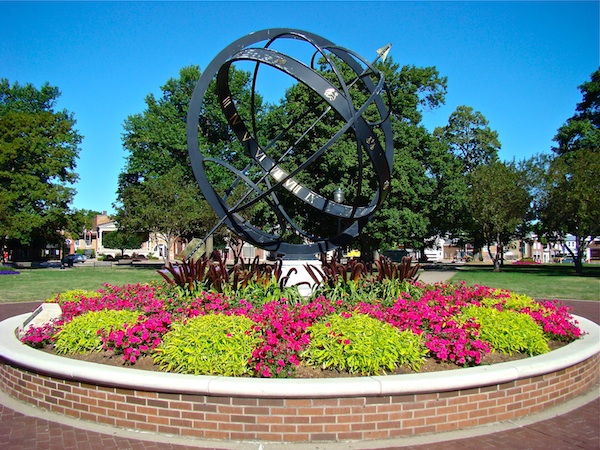 A Bible Devotion from Psalm 149
A New Song in My Heart
1 Praise the Lord! 
Sing to the Lord a new song,
his praise in the assembly of the godly!
2 Let Israel be glad in his Maker;
let the children of Zion rejoice in their King!
3 Let them praise his name with dancing,
making melody to him with tambourine and lyre!
4 For the Lord takes pleasure in his people;
he adorns the humble with salvation.
5 Let the godly exult in glory;
let them sing for joy on their beds.
6 Let the high praises of God be in their throats
and two-edged swords in their hands,
7 to execute vengeance on the nations
and punishments on the peoples,
8 to bind their kings with chains
and their nobles with fetters of iron,
9 to execute on them the judgment written!
This is honor for all his godly ones.

Praise the Lord!

Psalm 149, NKJV
When I was a teen, the above chorus was a song we often sang at youth group meetings. As I ponder the words of this chorus 40 years later, I understand the depth of this song. Many times I look back through the years and think, "what if?" What if I hadn't been a Christian? I think of all those years when it seemed as though my prayers just bounced off the cealing, and realize that God did and still is answering those prayers. You know the saying, "Hind-sight is always 20/20!"
Sometimes I live in the "land of regrets." How would my life have been different if I had finished college? Then I think of all of the places I've been, all of the people I've met, and the wonderful family God has blessed me with. I realize that every step was planned by the Lord before time began. I would not trade any of the experiences I've had for a different life!
Look at verse 4, For the Lord takes pleasure in His people; He adorns the humble with salvation. Do not skip over this verse too fast; just ponder it for a moment. Not many wise men are called - the Lord calls the foolish to confound the wise. Look at the disciples - not great leaders in their day - just fisherman, tax collectors, etc. Yet, look how those disciples changed the world because God put a new song in their heart.
Do not despair your life or the circumstances of it. Remember, God's people are often the lowly and humble on this earth, but the children of the King in a life yet to come. Yes, as Christians, we have a new song in our heart, and what a glorious song it is. Praise God, from whom all blessings flow!
Pray today that, like the Psalmist in Psalm 149, that you would praise God and be filled with joy today because God has put a new song in your heart. 
Next: Psalm 150 - Let Everything That Has Breath Praise the Lord
---
More Devotions on the 149th Psalm from my blog, Daily Bible Devotions.
---

Video Devotions from Psalm 149

New Song, verse 1

Beautify the Meek, verses 2-4

Two-edged Sword, verses 5-9

---
---
---
---
Psalm 149 

Psalms 1 to 40 

Psalms 41 to 84 

Psalms 85 to 118 

Psalm 119 

Psalms 120 to 150 

Daily Bible Devotions 

Home