Psalm 150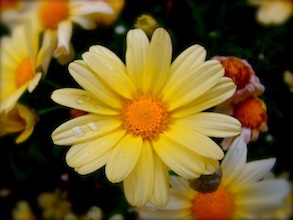 A Bible Devotion on Psalm 150
Let Everything That Has Breath Praise the Lord
1 Praise the Lord! 
Praise God in his sanctuary;
praise him in his mighty heavens!
2 Praise him for his mighty deeds;
praise him according to his excellent greatness!

3 Praise him with trumpet sound;
praise him with lute and harp!
4 Praise him with tambourine and dance;
praise him with strings and pipe!
5 Praise him with sounding cymbals;
praise him with loud clashing cymbals!
6 Let everything that has breath praise the Lord!

Praise the Lord!

Psalm 150, NKJV
The book is written! Only the last chapter remains. How shall we conclude this magnificent book? We have experienced every emotion known unto man; we have been raised to the highest peaks and have been cast into the lowest depths. Yet, in all of this, God has always been there; His hand has never been shortened and His eyes have never grown dim. When badgered from without and from within, He has always been there for us. 


Who is like this God of ours? There is no one in the heavens above nor in the earth beneath like Him. He has created the the earth, the sky, and every living thing that dwells on this earth, ending with man, whom He created in His own image. Yet, this man rebelled against Him; man desired to be his own god. Does He abandon this creature He has made? No, He sends His only Son, the Lord Jesus to this earth to live in its misery for three decades. Then, horror above all horrors, man crucifies Him. But wait, God planned this! He did not restrain man from his evil because this Christ, the Son of God, died so that He might redeem a people for Himself.
But is all mankind redeemed? No, God does not force man to go against his will. God has ordained that only a small number would cast themselves before Him and cry out to Him for salvation. Even before time began, God has planned it so; even before time began, He chose a people for Himself.
Who are these people? The saints of God are those people who have seen their sin and misery, realized their eternally hopeless state, and have fallen before Christ and have cried out to Him to save them from the eternal damnation that would otherwise be due to them.
Now, saints of God, we come to the last chapter of the book. This chapter is written for you! Psalm 150 verses 1-2 calls us to praise this Lord of our lives, and even tells us why we should praise Him. But, of course, we already know the reason - we've read the book!
How then shall we praise Him? We praise Him with trumpets, flutes, lyres, tambourines, dancing, strings, pipes, and cymbals. Let everything that has breath praise the Lord! Yes, even those who have not claimed Christ as their Redeemer will, at the last day, acknowledge and praise this God. The truth will be revealed to them, but it will be too late for their redemption. Even so, they will praise Him. So, the last words of Psalm 150 tell us: Praise the Lord!
Pray that you are one of those redeemed saints of God and that you will live your entire life praising God. 
---
Another Devotion on the 150th Psalm from my blog, Daily Bible Devotions.
---
A Video Devotion from Psalm 150

Praise God, verses 1-6

---



Thank you for joining me on this exciting journey from the Psalms. I hope you have taken the time to read the companion devotions from my blog, Daily Bible Devotions. The links to each devotion have appeared at the end of the appropriate Psalm. 




It has been an incredible journey! God is so good!




God Bless You,

Linda



---
---
---
---
Psalm 150 

Psalms 1 to 40 

Psalms 41 to 84 

Psalms 85 to 118 

Psalm 119 

Psalms 120 to 150 

Daily Bible Devotions 

Home