Anna in the Bible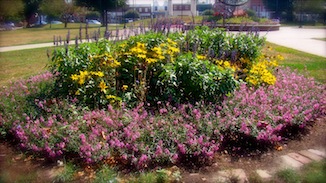 Anna in the Bible

When Jesus was eight days old, Mary and Joseph took Him to the Temple in Jerusalem to be circumcised, where they met Anna in the Bible., a prophetess who lived in the temple, serving God day and night.
36 And there was a prophetess, Anna, the daughter of Phanuel, of the tribe of Asher. She was advanced in years, having lived with her husband seven years from when she was a virgin, 37 and then as a widow until she was eighty-four. She did not depart from the temple, worshiping with fasting and prayer night and day. 38 And coming up at that very hour she began to give thanks to God and to speak of him to all who were waiting for the redemption of Jerusalem.
Luke 2:36-38, King James Version
When Jesus was eight days old, Mary and Joseph took Him to the Temple in Jerusalem to be circumcised. Not only was this the time when Jesus was named, in obedience to the Angel who came to Mary, but two other important people were there as well: Simeon, who had received a vision that he would see the Lord's Christ before he died, and Anna in the Bible, who served God day and night.


The Spirit of God brought Simeon to the Temple at the same time that Mary and Joseph arrived with Jesus. Holding Jesus in his arms, Simeon blessed God for showing him the salvation of the Jews and Gentiles alike. Turning to Mary, he prophesied that this Child was destined for the fall and rising of many in Israel.
Anna in the Bible was a Prophetess who had been a widow for several decades and lived at the Temple; the Bible tells us that she worshiped God with prayer and fasting day and night. She appeared at the temple when Jesus was brought in, and immediately gave thanks to God for Him. God used her to proclaim that this Jesus was the Redeemer, the promised Messiah.

Even though Anna in the Bible was aged in years, she understood correctly that God still had work for her to do. Because she spent time in prayer and fasting, she was ready, spiritually, to do the work that God had given her when the time arrived.
It is easy for us to develop that "retirement" philosophy in our spiritual life and our work for Christ when we reach the age of retirement from our normal daily work. Retirement is a wonderful thing, but when it comes to our Christian walk and worship of the Lord, there is no retirement. It is true that as our abilities change, the duties we are called upon to do for the Lord often change as well. In reality we are never too old, never too disabled, never too poor or too lowly to work for the Lord.


Most of us are not called to a prominent position in the work of the Lord, but all of us are equipped by God to serve Him in whatever capacity we are able. We worship God in everything we do in our daily lives: doing a good job at work, keeping our house clean, taking meals to the needy, helping young mothers with child care, mowing the lawn or shoveling the snow for our neighbors, praying for others, visiting the sick, sending cards or letters to the sick or grieving, visiting nursing home residents, etc. etc. etc.
When I think of Anna in the Bible, I realize that all of the excuses I tend to use for not being more involved in the work of the Lord are really not true. Quite simply, serving the Lord is just living each day as a Christian and taking the opportunities that come our way for service to others and for proclaiming Christ to those around us.
May God find you living faithfully today like Anna the Prophetess.
---
---
---
---

Anna in the Bible

Great Women of the Bible

Women's Devotions

Home Page
---