Uncommon Heroes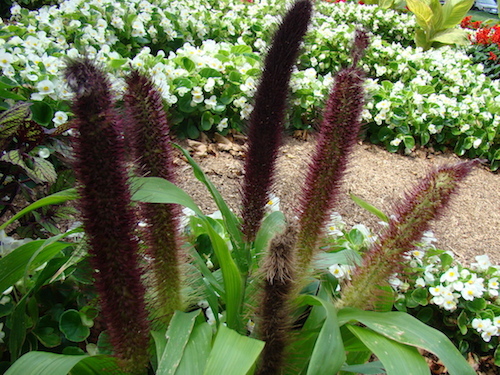 Christian Book Reviews
Uncommon Heroes is a series of Christian fiction books written by Dee Henderson, giving honor to those who serve in the armed forces.


Where law ends, tyranny begins. William Pitt



Dee Henderson is one of my favorite authors. I enjoy every book she writes, but must admit that her books from the "Uncommon Heroes" series are my favorite. Her characters are real, facing real issues and real struggles that are common in the Christian life. If you love the boy meets girl type of stories, with some adventure and intrigue mixed in, without offending your faith, these are a must read for you.
I do want to make a note about Dee Henderson's books; it is not fair to compare them to a more "Tom Clancy" type book like those written by Joel Rosenberg because that is like comparing apples to oranges. Dee Henderson's books are a much quicker read and more of a mix between romance and action. They are strong in faith and very realistic as well as entertaining.
If you are really looking for a more espionage/thriller type book, you will love Joel Rosenberg, who has a wonderful series of five books covering the end times. You will find reviews of these books on my "Signs of End Times" page. (The reviews are not yet written, but will be appearing soon.)

 


---
Uncommon Heroes
Book 1 - True Devotion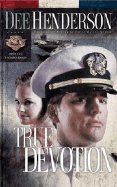 In this first book in Dee Henderson's "Uncommon Heroes" series, we are plunged into the life of Lieutenant Joe "Bear" Baker of Navy Seals Nine. His best friend has been killed, and he knew it was not an accident; now his friend's wife, lifeguard Kelly Jacobs may be in danger as well. As their lives plummet together, they are about to discover that God is a refuge, but does that mean there will be a rescue?
Three cheers for Dee Henderson--this book is a "must-read." Her impressive research into the lives of navy seals gives this book true authenticity, as well as true insight into the danger the seals face when they are in the field. How do Christians face this pressure; how is their faith affected when things go wrong?

This is truly a 5-star read.

Write Your Own Review




---
Uncommon Heroes
Book 2 - True Valor

In this second book in the "Uncommon Heroes" series, heroes get a new meaning. Gracie is a Navy Pilot; Bruce works Air Force Pararescue. Being a woman in the navy always has its challenges, but that is especially true when you are a navy pilot in a world dominated by men. With Gracie, that was no problem--she just had to be the best! When Gracie is shot down behind enemy lines, Bruce has one mission: get her out alive.
Allow plenty of time for reading, because once you start this book, you will not want to put it down. The research Dee Henderson puts into this book is simply phenomenal, and if you are looking for a nail-biter, you will not be disappointed.

Dee Henderson did it again!

Write Your Own Review




---
Uncommon Heroes
Book 3 - True Honor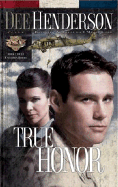 Darcy St. James retired from the CIA two years prior with an Intelligence Star for Valor. Now it was time to move on with her life, or at least, that is what she thought. Unexpected circumstances pulled her right back into the front line, running for her life. Sam "Cougar" Houston, a Navy SEAL, who meets Darcy unexpectedly, becomes her only aid in keeping herself alive!
It has been awhile since I read this book, so I thought I would just browse through it a little. Before I knew it, I had read from the beginning all the way to page 31! This book starts fast-paced and never looks back--it is truly a must read!

Three Cheers for Dee Henderson's Book 3!

Write Your Own Review




---
Uncommon Heroes
Book 4 - True Courage

FBI agent Luke Falcon is haunted by an old nemesis, Frank Hardin. But this time, his entire family disappears! Does he have the discipline to set personal feelings aside and work this case apart from the passion welling up within, especially when the bodies start piling up. This is exactly the reason Caroline Lane does not want to become personally involved with Luke, until she, too, becomes a victim.
You would think writers would finally run out of ideas for their books--but that will never happen to Dee Henderson. Her fourth book in the Uncommon Heroes series deserves a rightful place among the other three. I would love to tell you what happens to Luke and Caroline, but I guess you will just have to read it yourself! You will not regret it!

Bravo! Dee Henderson is my "Uncommon Hero."

Write Your Own Review




---



Christian Book Reviews

Devotional Reflections from the Bible Home Page


---
Build Your Own Web Site!
Devotional Reflections
from the Bible

Member of 5 Pillar Club
---
---