Psalm 92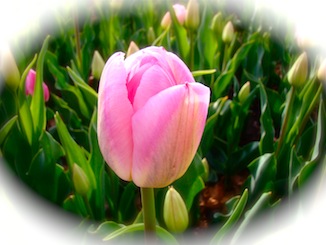 A Bible Devotion from Psalm 92
A Cedar in Lebanon
1 It is good to give thanks to the LORD, and to sing praises to Your name, O Most High; 2 To declare Your lovingkindness in the morning, and Your faithfulness every night, 3 On an instrument of ten strings, on the lute, and on the harp, with harmonious sound. 4 For You, LORD, have made me glad through Your work; I will triumph in the works of Your hands.
5 O LORD, how great are Your works! Your thoughts are very deep. 6 A senseless man does not know, nor does a fool understand this. 7 When the wicked spring up like grass, and when all the workers of iniquity flourish, it is that they may be destroyed forever.
12 The righteous shall flourish like a palm tree, he shall grow like a cedar in Lebanon. 13 Those who are planted in the house of the LORD shall flourish in the courts of our God. 14 They shall still bear fruit in old age; they shall be fresh and flourishing, 15 To declare that the LORD is upright; He is my rock, and there is no unrighteousness in Him. 

Psalm 92:1-7 and 12-15, NKJV 
Here it is again in the 92nd Psalm! Another great Psalm of encouragement for the Christian. Look at what God says about us; We shall flourish like a palm tree, we'll grow like a cedar in Lebanon, we'll flourish in the courts of our God, and we'll still bear fruit in old age. 
God places a great barrier between the Christian and the non-Christian. This becomes really obvious when we ponder verses 12 to 15. Your heart just skips a beat when you think of all Christ does for you. The wicked, however, don't have a clue. God calls them senseless in verse 6 because they just don't understand what we see in the Bible and they don't understand how much we love God. Our love for our Lord is greater than any other love we can experience on earth.
Thank God for His salvation. We are no better than the non-Christians; we are not saved because God just had to save us because we were so good. It is only the grace of God that has opened our eyes to see and accept the salvation Christ has provided for us.
Pray today in thankfulness, as you remember Psalm 92, for the salvation God has granted to you, and pray also that all those around you would come to Christ as well. 
Next: Psalm 93 - The Lord Reigns
---
More Devotions on the 92nd Psalm from my blog, Daily Bible Devotions.
---

Video Devotions from Psalm 92

Thankfulness, verses 1-4

Destroyed Forever, verses 5-7

Most High, verses 8-9

Exalted Horn, verses 10-11

My Rock, verses 12-15

---
---
---
---
Psalm 92 

Psalms 1 to 40 

Psalms 41 to 84

Psalms 85 - 118

Psalm 119

Psalms 120 - 150 

Daily Bible Devotions 

Home