Psalm 9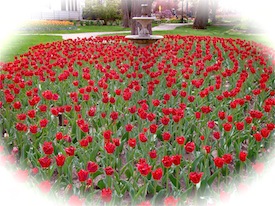 A Bible Devotion from Psalm 9 

Arise O Lord, Do Not Let Man Prevail
Arise, O Lord, do not let man prevail; let the nations be judged in Your sight. 
Put them in fear, O Lord, that the nations may know themselves to be but men. 
Verses 19-20 of the 9th Psalm
Like Psalm 7, this is a Psalm speaking of the righteousness of God. This Psalm, however, speaks of God's righteousness in relation to the nations. God is a God of the people, but He is also God over the nations, regardless of who they choose to worship.
Does God judge the nations today as He did in the time these psalms were written? Yes! Does it matter if the nations in existence today love and serve God? No! God is the Supreme Ruler of the Universe; whether or not man chooses to believe in Him makes no difference. Man cannot thwart the will or plans of God.
With that in mind let us look at some of the ways that God deals with the nations, even today, as presented in Psalm 9. First, God judges all of the nations according to the standards of His Word; second, God fulfills everything He promises; and third, God never forsakes His own people.
Psalm 9:4-5 says,
 4 For You have maintained my right and my cause;
         You sat on the throne judging in righteousness.
 5 You have rebuked the nations,
         You have destroyed the wicked; 
         You have blotted out their name forever and ever. 
          (Psalm 9:4-5, New King James Version)
How many nations have risen and fallen even in our lifetimes? How many nations have risen and fallen before our lifetimes? How many of them do you remember?
Will God judge the United States? Somehow, because we in the United States think of ourselves as a Christian nation we believe that we are not subject to God's judgment? Yet does the Bible support this view? No!
Wickedness seems to creep forward daily in our country. Clark Gable, in the movie, "Gone with the Wind," had to pay a large fine because he used one word of profanity in the three hour film. I wish we could collect fines today for the profanity in films today, especially in the profuseness of taking God's name in vain. One could become wealthy overnight! America is strong because God has made us strong; that will only last as long as God wills it to be so.
God fulfills everything He promises. There are many examples of this in the Bible, but there is one in particular that always comes to my mind.
When Joshua led the children of Israel across the Jordan, the first city God had them destroy was the city of Jericho. In Joshua 6:26 we read, Cursed be the man before the Lord who rises up and builds this city Jericho; he shall lay its foundations with his firstborn, and with his youngest he shall set up its gates. Was that promise ever fulfilled? Yes!
Now look at 1 Kings 16:34; In his (King Ahab) days Hiel of Bethel built Jericho. He laid its foundation with Abiram his forstborn, and with his youngest son Segub he set up its gates, according to the word of the Lord, which He had spoken through Hoshua the son of Nun.
When God pronounces a judgment against a city or nation, that judgment will come to pass, unless that city or nation repents. Yet, often, the sins of the nation are so great that it is too late for repentance.
In Psalm 9: 9, 10, and 12, we read: The Lord also will be a refuge for the oppressed, a refuge in times of trouble. And those who know Your name will put their trust in You; for You, Lord, have not forsaken those who seek You. . . He does not forget the cry of the humble. In the midst of God's judgments, He never forgets His own children.
Though this is true, we must remember that when God brings judgment upon a nation, the righteous as well as the wicked often suffer in that judgment. God does not forget the cry of the humble, but His answer to our prayers may be fulfilled by His bringing us home to Him. Death for the Christian is a blessing, not a curse!
When we consider God's working among the nations, let us remember Psalm 9, verses 1 and 2: I will praise You, O Lord, with my whole heart; I will tell of all Your marvelous works, I will be glad and rejoice in You; I will sing praise to Your name, O Most High.
We live in a time when we not only already have seen, but are likely to see many more evidences of God's judgments upon all of the nations of this world. There is not one nation, including the United States, that is not ripe for the judgment of God. When we see more and more of God's commandments brushed off the tables of indifference in this world, we must remember that God will not brook continual disobedience without serious repercussions. God is long suffering, patient, and kind, but He is also just and holy. Justice is not done when sin is ignored. That is true not only for the nations, but in our personal lives as well.
Today, as you go about your normal duties, pray that God will help you to remember that He is a faithful God who judges the wicked, and yet never forsakes His children. Let us join together in praise to our God for His righteousness and His faithfulness. 



Next, Psalm 10, The Lord is King Forever and Ever
---
More Devotions from Psalm 9

Verses 1-2, Sing Praise 

Verses 3-6, Presence of God

Verses 7-8, Perfect Justice

Verses 10-11, Not Forsaken

Verses 12-14, God Remembers

Verses 15-20, But Men


---
Video Devotions from Psalm 9

Sing Praise, verses 1-2



Presence of God, verses 3-6



Perfect Justice, verses 7-8



Not Forsaken, verses 10-11



God Remembers, verses 12-14



But Men, verses 15-20


---
---
---
---

Psalm 9

Psalms 1 - 40 

Psalms 41 - 84

Psalms 85 - 118

Psalm 119

Psalm 120 - 150

Daily Bible Devotions 

Home