Psalm 88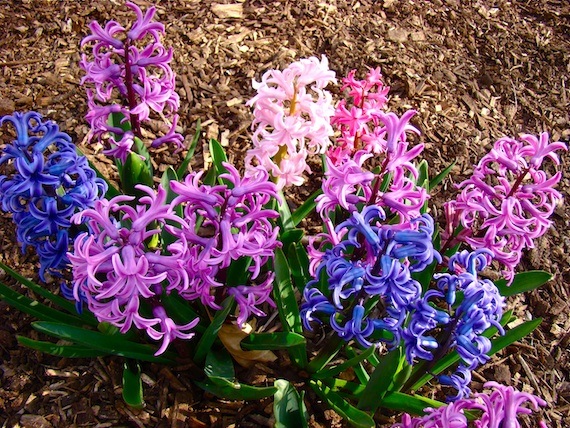 A Bible devotion from Psalm 88
I Cannot Get Out!
1 O LORD, God of my salvation, I have cried out day and night before You. 2 Let my prayer come before You; incline Your ear to my cry. 3 For my soul is full of troubles, and my life draws near to the grave.
4 I am counted with those who go down to the pit; I am like a man who has no strength, 5 Adrift among the dead, like the slain who lie in the grave, whom You remember no more, and who are cut off from Your hand. 6 You have laid me in the lowest pit, in darkness, in the depths. 
7 Your wrath lies heavy upon me, and You have afflicted me with all Your waves. 8 You have put away my acquaintances far from me; You have made me an abomination to them; I am shut up, and I cannot get out; 9 My eye wastes away because of affliction. LORD, I have called daily upon You; I have stretched out my hands to You.
10 Will You work wonders for the dead? Shall the dead arise and praise You? 11 Shall Your lovingkindness be declared in the grave? Or Your faithfulness in the place of destruction? 12 Shall Your wonders be known in the dark? And Your righteousness in the land of forgetfulness?
13 But to You I have cried out, O LORD, and in the morning my prayer comes before You. 14 LORD, why do You cast off my soul? Why do You hide Your face from me?
15 I have been afflicted and ready to die from my youth; I suffer Your terrors; I am distraught. 16 Your fierce wrath has gone over me; Your terrors have cut me off. 17 They came around me all day long like water; they engulfed me altogether. 18 Loved one and friend You have put far from me, and my acquaintances into darkness. 
Psalm 88, NKJV 
What one thing would be more difficult to bear than losing everyone you know, or at least having everyone you know, family and friends turn against you? That would be pretty tough; we are social creatures and we thrive on the relationships God gives to us. But, there is something worse. As Psalm 88 reminds us, it is far worse if God turns His back on you. One of the great evils of hell is the fact that those in hell are totally separated from God forever. 
Like this Psalmist in Psalm 88, I think every Christian experiences times when it seems as if God is far away. You pray to Him and it seems as if your prayers bounce off the ceiling. Why is this? There are many reasons. One reason could be prevailing sin in our life. Remember the Israelites after conquering Jericho went on to the city of Ai. But because one person sinned against God and stole some treasures from Jericho, the whole army was defeated.
Another reason it may seem that God is far away happens when God sends us through times of testing. The entire book of Job is a very poignant example of this. God allowed Satan to bring great affliction upon Job to show Job's faithfulness to God.
Remember, this world is not our home, and it is not unusual to go through times of fear and/or depression. As this Psalmist in Psalm 88 did, turn totally to God in prayer. God alone is able to help us and to save us.
Pray today that you will be faithful to God and call to Him if you find yourself discouraged or far away from God. He will answer you; He will again bring you into times of great joy and gladness. 
Next: Psalm 89 - What Man Can Live and Not See Death?
---
More Devotions on the 88th Psalm from my blog, Daily Bible Devotions
God of My Salvation, verses 1-2
---
Video Devotions from Psalm 88

God of My Salvation, verses 1-2

Troubled Soul, verses 3-9

O Lord, verses 10-18

---
---
---
---
Psalm 88

Psalms 1 to 40 

Psalms 41 to 84

Psalms 85 - 118

Psalm 119

Psalms 120 - 150 

Daily Bible Devotions 

Home